During the month of December, my daughter anticipated two things: the arrival of Santa and the release of Shopkins Series 2. 
So, she was unbelievably excited to see Shopkins Series 2 packages arrive on our front step.
Moose Toys, the creators of Shopkins, just put out the new characters. My daughter couldnt be more thrilled.
If you arent familiar with Shopkins, let me fill you in. They are adorable supermarket themed toys. You can read all about them in my review of Shopkins Series One.
In the Series 2 collection, you will find a fun cast of characters. The themes include:
Baby
Bakery
Cleaning and Laundry
Exclusive
Fruit and Veg
Homewares
Limited Edition
Pantry
Shoes
Sweet Treats
Each character has his/her own unique bio. Check out the bio for Chloe Flower.
In Series 2, the shopping bags are a purple color and the carts and baskets are pink. This is a big change from the blue bags and baskets of last season.
You can purchase Shopkins Series 2 characters in a variety of packaging configurations:
2 pack
5 pack
12 pack
Shopkins Shoppin' Cart comes with two Shopkins. It can hold up to 60 Shopkins!
Here is an example of the 5 pack and the 12 pack: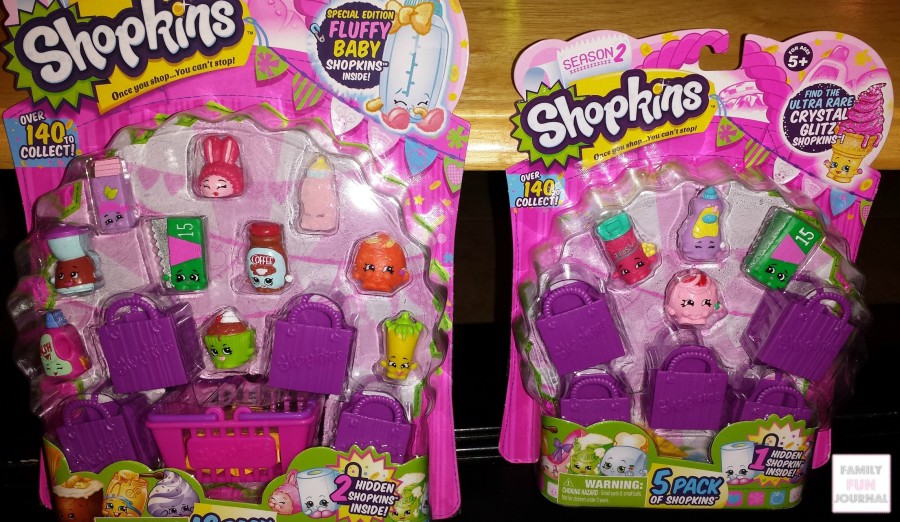 Here are a few of our favorite characters:
We think Waffle Sue is so cute. My daughter loves waffles and thinks this character is the ultimate.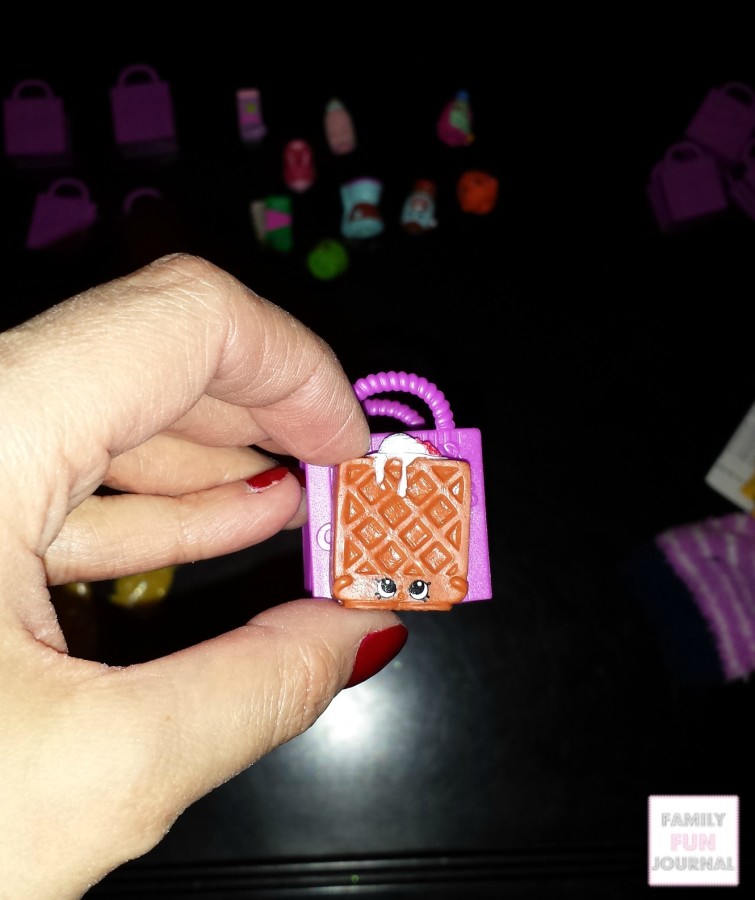 Lana Lamp is another one of my daughter's new favorites. She likes the lamp themed toy. She also thinks Shampoo Sue is so much fun. This new Shopkin has a fuzzy texture!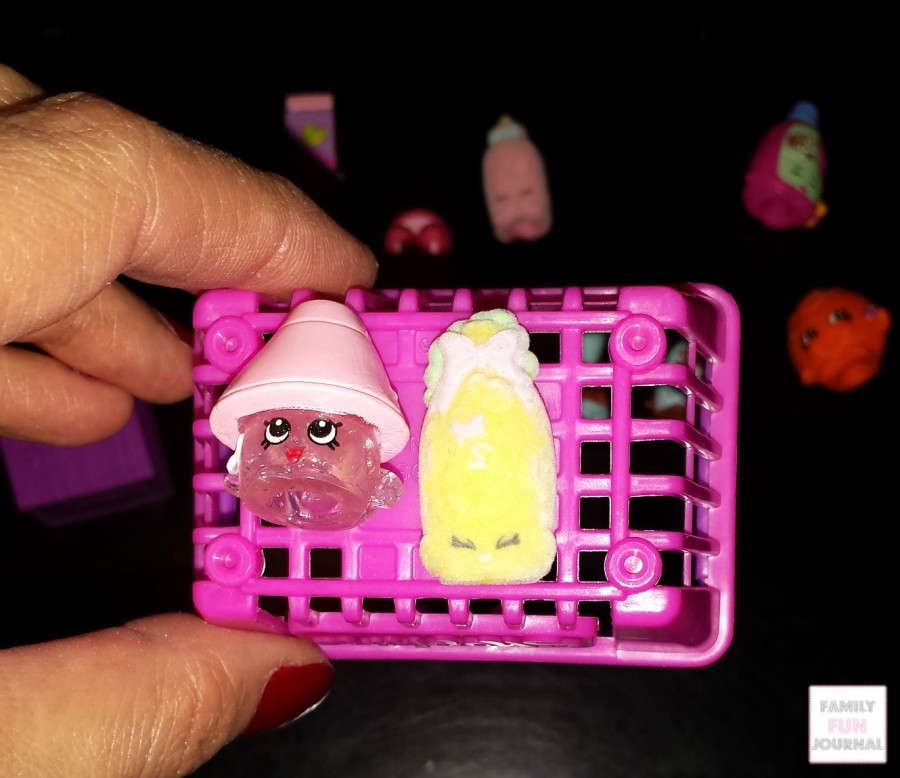 Your kids will love to play with Shopkins. My daughter first played with the characters. However, over the months, we've acquired the play sets. They have taken her Shopkins playtime to a whole new level!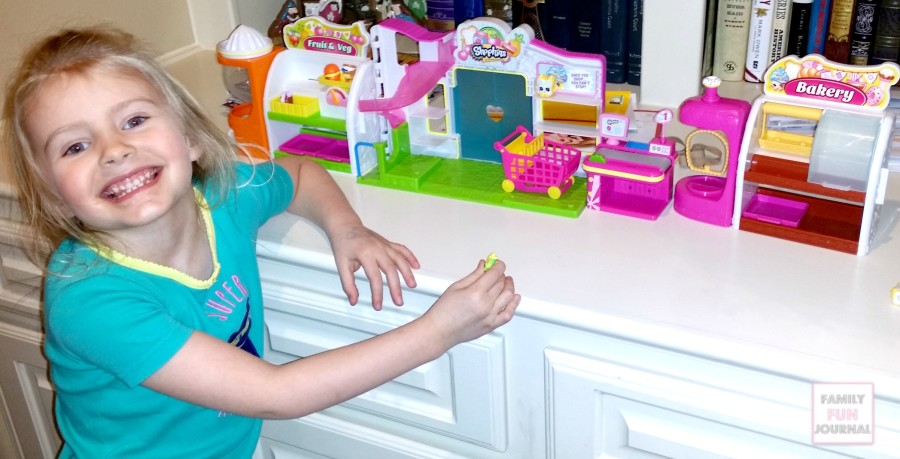 You can find Shopkins at Target, Toys R Us and Walmart.
Disclosure: I received a 5 and 12 pack of Shopkins Series 2 toys to facilitate this review. All thoughts and opinions are my own.