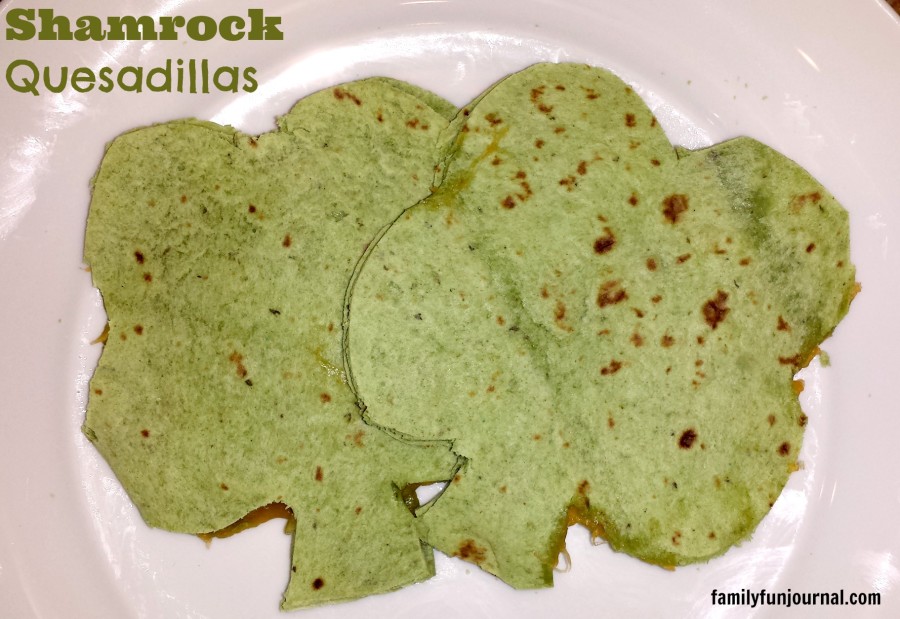 Shamrock Quesadillas are a quick and easy meal that your kids will enjoy. This recipe is so simple, they can do almost everything by themselves.
If your kids are anything like my daughter, they love to cook. My daughter loves to wear an apron and make things in the kitchen.
She is really into holidays, just like me. So, she was really excited to prepare these St Patricks Day themed quesadillas.
[print_this]
Shamrock Quesadilla Recipe
Ingredients:
Spinach Tortillas
Cheddar Cheese
Shamrock Cookie Cutter
Instructions:
Cut the shamrock shapes out of the tortillas.
Put cheese on one side of the tortilla and top with another.
Cook in the toaster oven for 5-7 minutes.
Serve with sour cream, salsa or your favorite topping.
[/print_this]