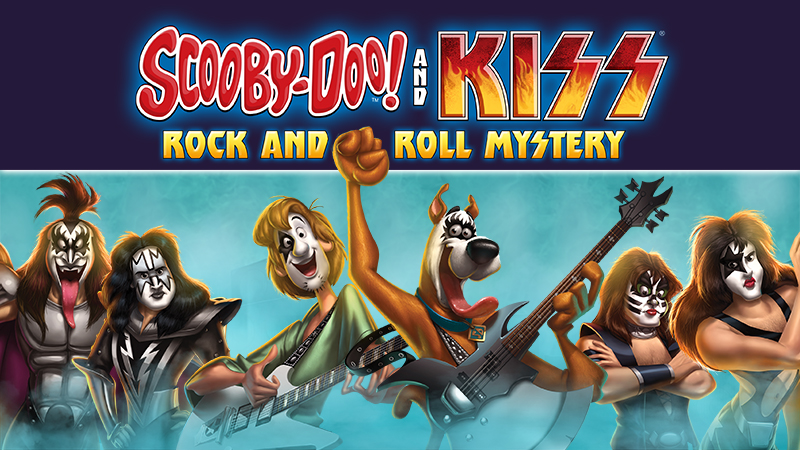 We are huge Scooby Doo fans. We are looking forward to watching Scooby-Doo and KISS Rock and Roll Mystery on Blu-ray.
Scooby-Doo and his friends team up with Kiss to solve an all new Mystery, Inc. adventure.
The gang visits The All Things Kiss Theme Park to investigate hauntings. With help from the rock and roll legends, they find out that someone is trying to get The Destroyer from the alternate dimension of Kissteria.
The mystery solving gang, with help from Kiss, have to stop the two bad guys in their attempts to destroy the earth.
Check out these fun craft projects to go along with the film.
Fun Scooby-Doo Printable Crafts:
The Scooby-Doo and KISS Rock and Roll Mystery Soundboard App
This super fun app features classic sounds from the Scooby-Doo series.
Scooby-Doo and KISS Rock & Roll Mystery Blu-Ray Giveaway
Disclosure:
Each household is only eligible to win One (1) Scooby Doo and KISS Rock & Roll Mystery Blu-ray Combo Pack via blog reviews and giveaways. Only one entrant per mailing address per giveaway. If you have won the same prize on another blog, you will not be eligible to win it again. Winner is subject to eligibility verification.

Family Fun Journal is hosting this giveaway on behalf of Warner Home Entertainment. Facebook, Twitter and Pinterest in no way sponsor or endorse this giveaway.
By clicking the green "I did this!" buttons you are confirming that you completed these entries and give Family Fun Journal permission to contact you via email and to announce your win. Family Fun Journal is not responsible for prize fulfillment. The prize will be sent via FedEx or USPS. No P.O. Boxes please. Void where prohibited or restricted by law. Must be at least 18 years of age to enter. Giveaway open to the U.S. and Canada.