Disclosure: This post is sponsored by BabbleBoxx.com on behalf of Tree Top #nomessintexas
Summertime is filled with vacation plans. Many families choose to travel by car and take a memorable trip on the road. While this can seem like a daunting task, I'm here to tell you it can be a great experience for family members of all ages.
We've been traveling with our daughter since she was very young. We love taking her to new locations and exciting destinations. Along the way, I've learned a few things about entertaining kids on the road. With just a little bit of planning, you can make the trip a pleasant experience for everyone.
First and foremost, you have to pack plenty of snacks ahead of time. While you can stop for snacks along the way, it is so much easier to pack your child's favorite treats before the trip. By doing so, you can have them readily accessible.
I like to pack a bag that my daughter can access in the backseat. Most importantly, I always pack delicious, mess-free snacks.
Tree Top Apple Sauce Pouches are a great choice! Not only do they feature pure fruit, they are available in several flavors including apple, apple cinnamon and apple strawberry.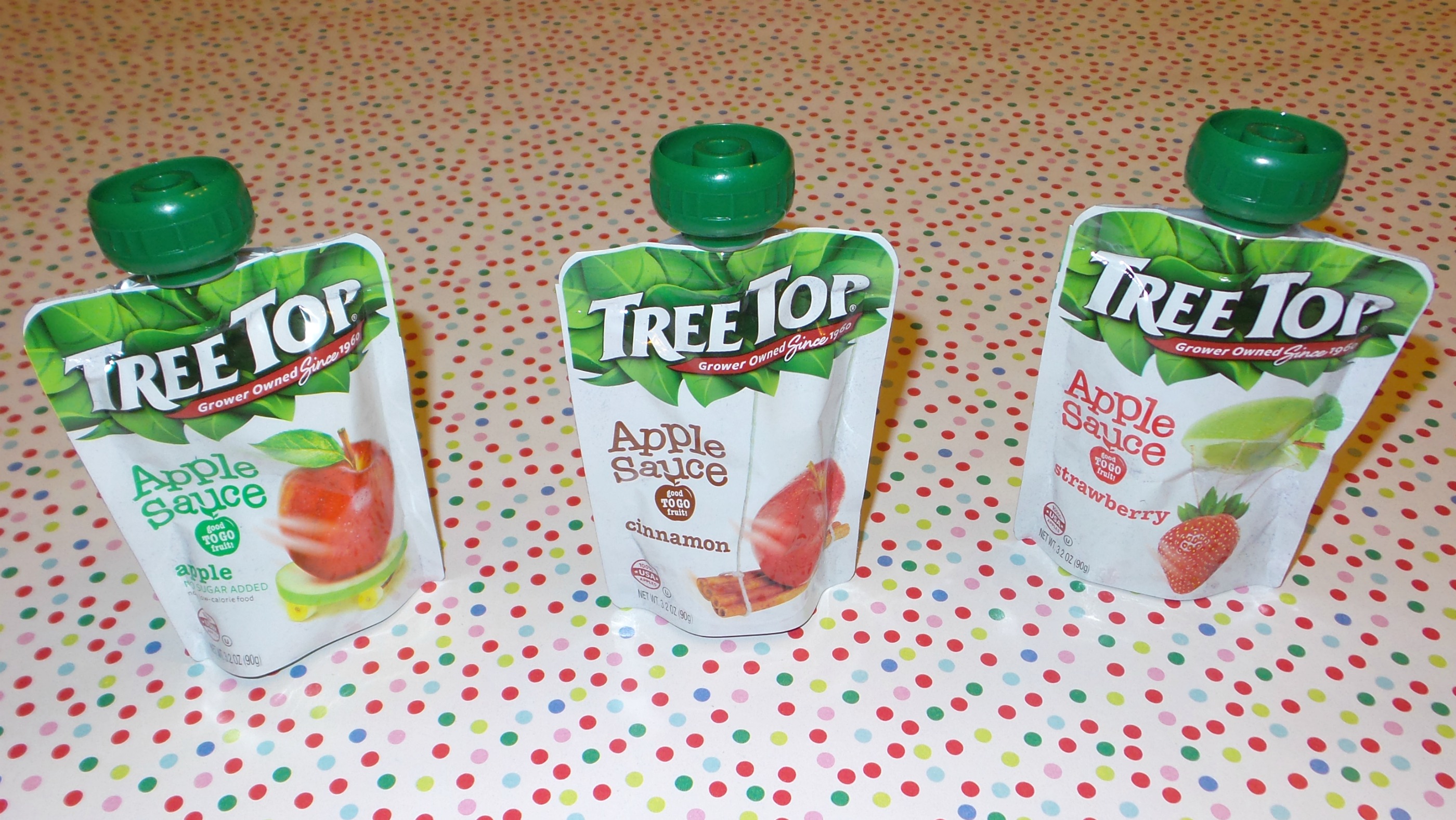 You can find them in 4-count or 12-count boxes of individual 3.2 oz. pouches. When it comes to my daughter's food, I'm a stickler for quality products. Tree Top Apple Sauce is sourced from 100 percent USA apples and does not contain any artificial ingredients or high fructose corn syrup. Most importantly, as a Mom, I'm thrilled that Tree Top uses BPA-free packaging. As an added bonus, my daughter loves all of the flavors! Plus, I do too! They are really, really delicious. I love that each pouch tastes just like fresh fruit.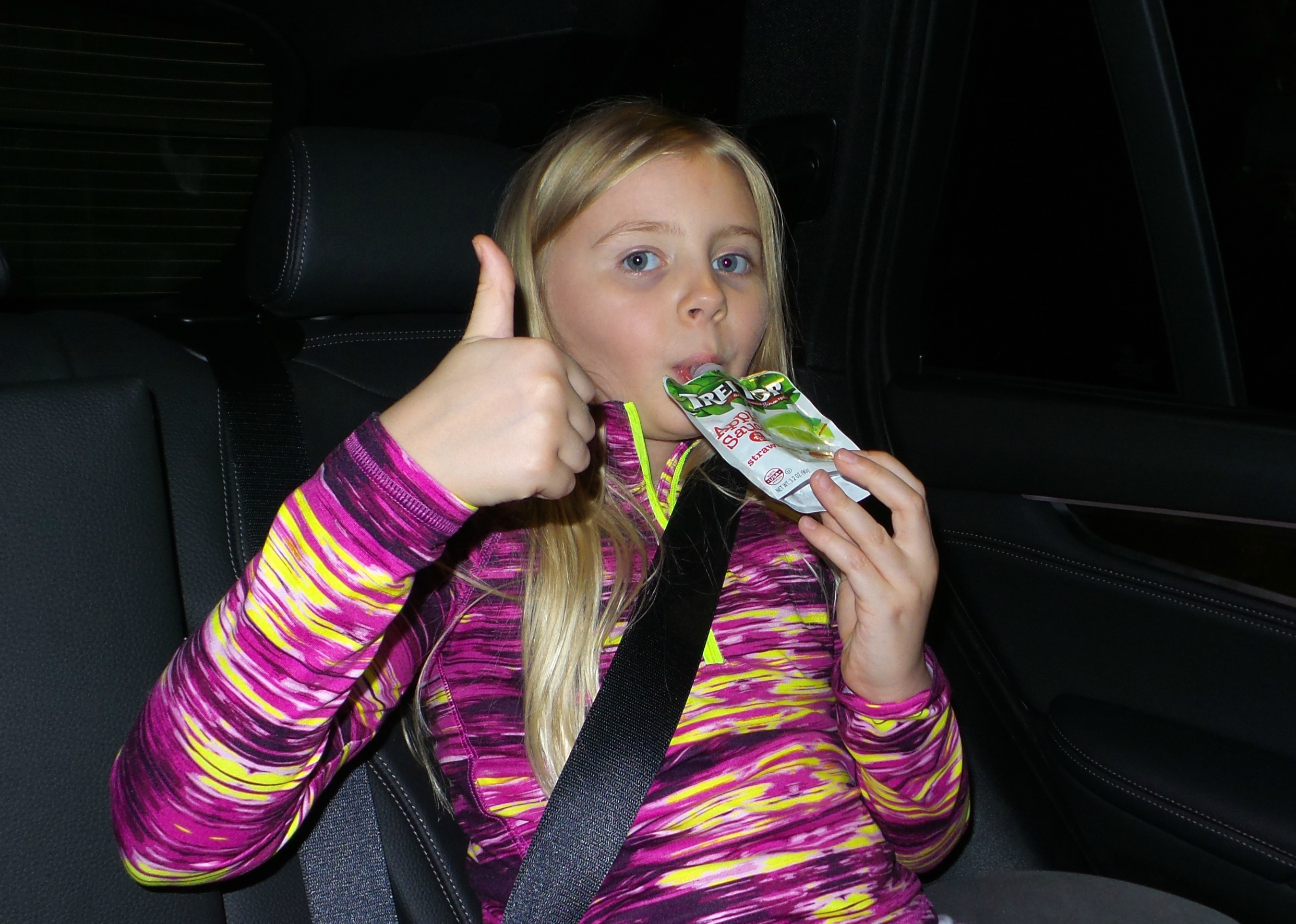 In addition to great packable snacks, I also like to fill her bag with other surprises. For example, a new book and coloring book can be an exciting discovery for a child who is bored in the back seat. You can also include a few favorite toys from home.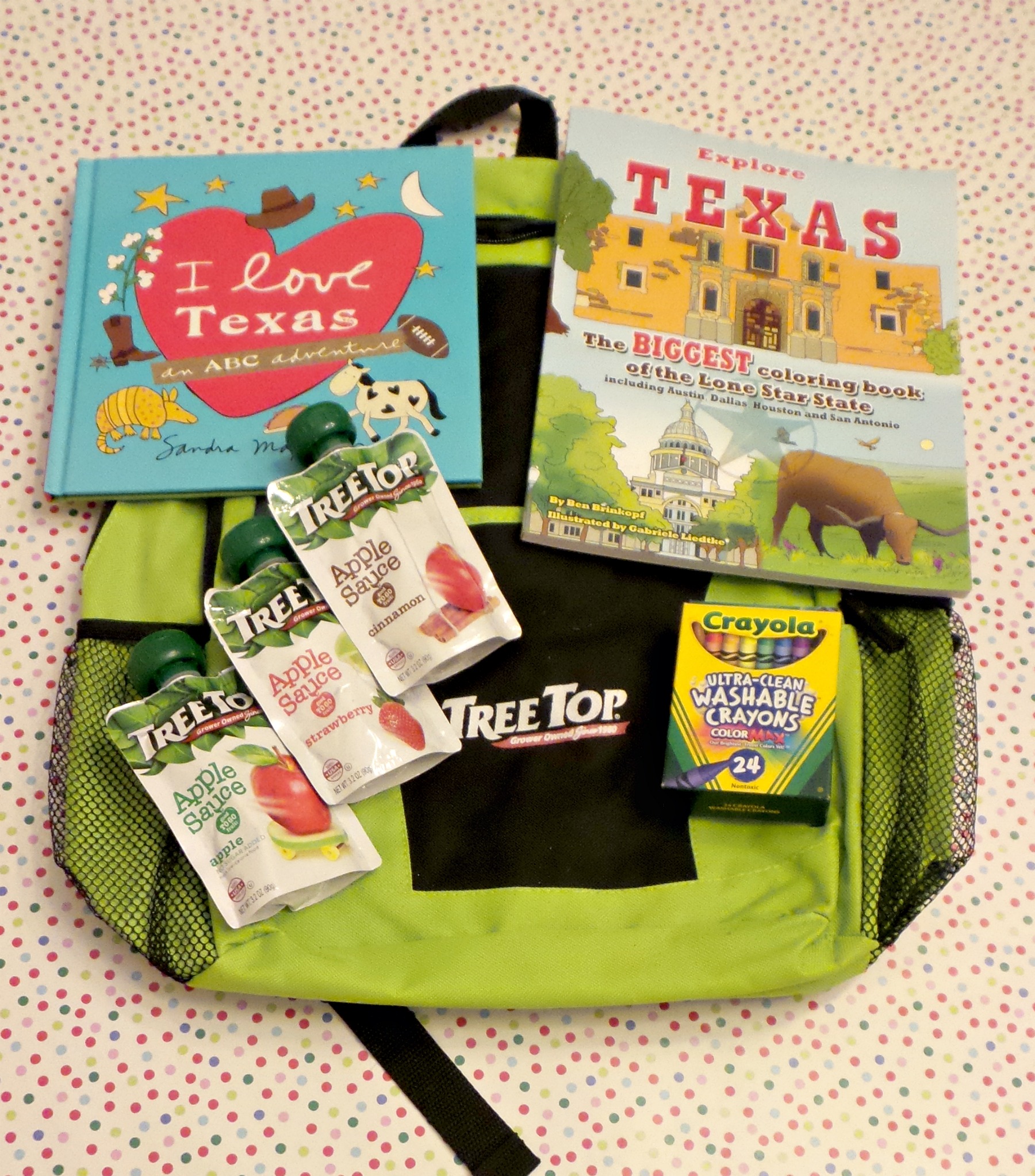 To add to the entertainment, I created a super fun printable for your next car trip! It is a bingo game for the entire family! You can print out the four cards and use buttons, coins, etc. to mark the bingo spots. To access the printable, click on the image below. You will then be taken to a printable PDF that contains the four bingo cards. As you venture down the road, you can mark the spots as you discover the items. The first person to get four in a row wins!
Printable Road Trip Bingo
For more information about Tree Top Apple Sauce Pouches, visit treetop.com