The reviewer has been compensated in the form of a Best Buy Gift Card and/or received the product/service at a reduced price or for free.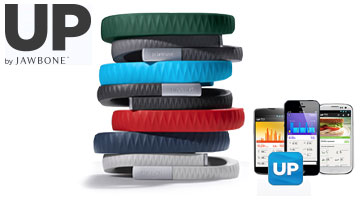 I love new gadgets. It always amazes me the technological advancements we are making as a society. Jawbone Up is a product that will literally change the way you think about your health. While it looks like something trendy from the latest futuristic science fiction film, it serves a very basic purpose: tracking your health. You can find this useful gadget at your local Best Buy store or on the company's Web site.
Jawbone Up is a wristband that will take your health to the next level. It makes tracking your health easy and fun.
Jawbone Up Basics:
It tracks motion, distance location and speed.
Monitors your workouts.
Tracks your sleep pattern
Works like a pedometer and measures your steps and tracks how many calories your burned during the day.
Looks like a cool bracelet.
Allows you easy access to your health statistics.
Battery can last for 10 days.
Syncs with your smartphone and has an app that allows your to organize your information.
Water resistant to 3.3 feet.
This wristband is very easy to use every day. I was amazed how it made me think about my health in a different way. I challenged myself to take more steps and meet my daily exercise goals.
My favorite feature is the power nap, which you set up through the app. It lets you take a nap that is inline with your sleep pattern. Basically, you get the best sleep and it wakes you up at the appropriate time. Yes, the actual wristband vibrates to wake you up. How cool is that?
In addition to sleep, you can track your meals and mood. The wristband is always working to track your health in the background, as you go about your day.
When you go to purchase the Jawbone Up, make sure you use the handy wrist size guide found on the top of the package. It is imperative that the wristband fit appropriately.
While my Jawbone Up is black, it is available in several colors. Because of the unisex design and color options, this product is suitable for men and women. My husband also likes the design and doesn't mind wearing the product.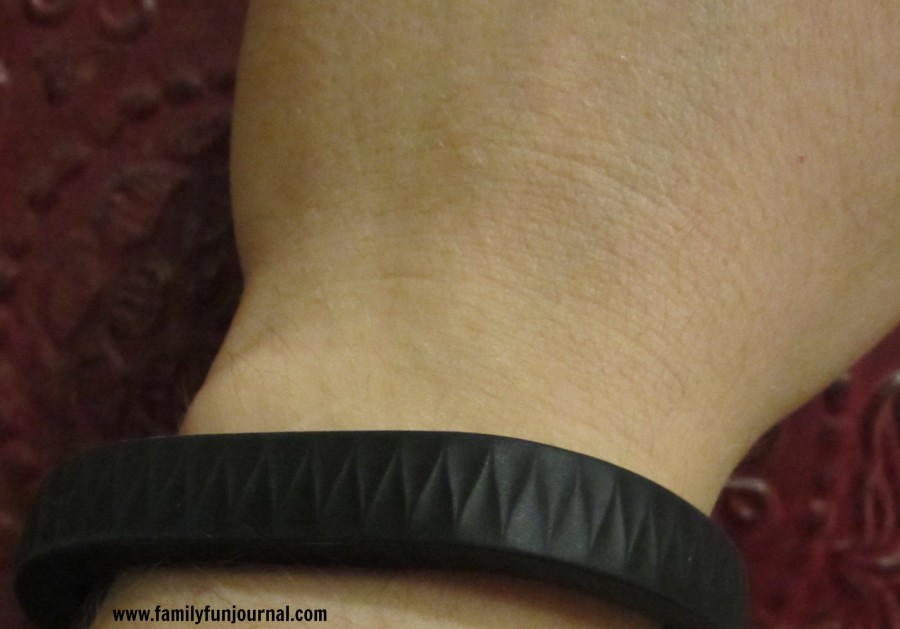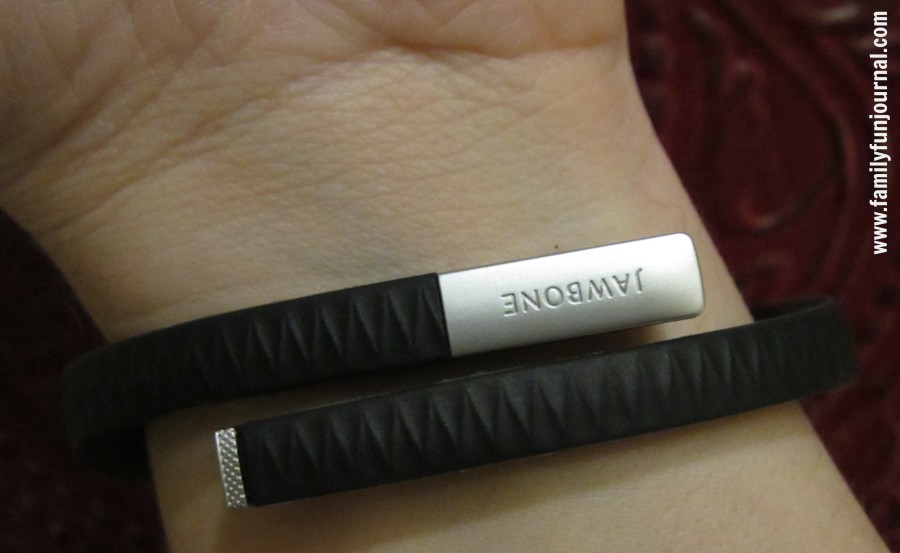 I can't tell you how many people stop and ask me about the wristband. It is a great conversation starter. Everyone wants to know how it works and your thoughts on the product.
If you are looking for an innovative way to keep track of your health, you should check out the Jawbone Up.