#lovehallmark
Hallmark makes the cutest toys and decorations. So, I was thrilled when I was given the opportunity to review Request A Song Mimi.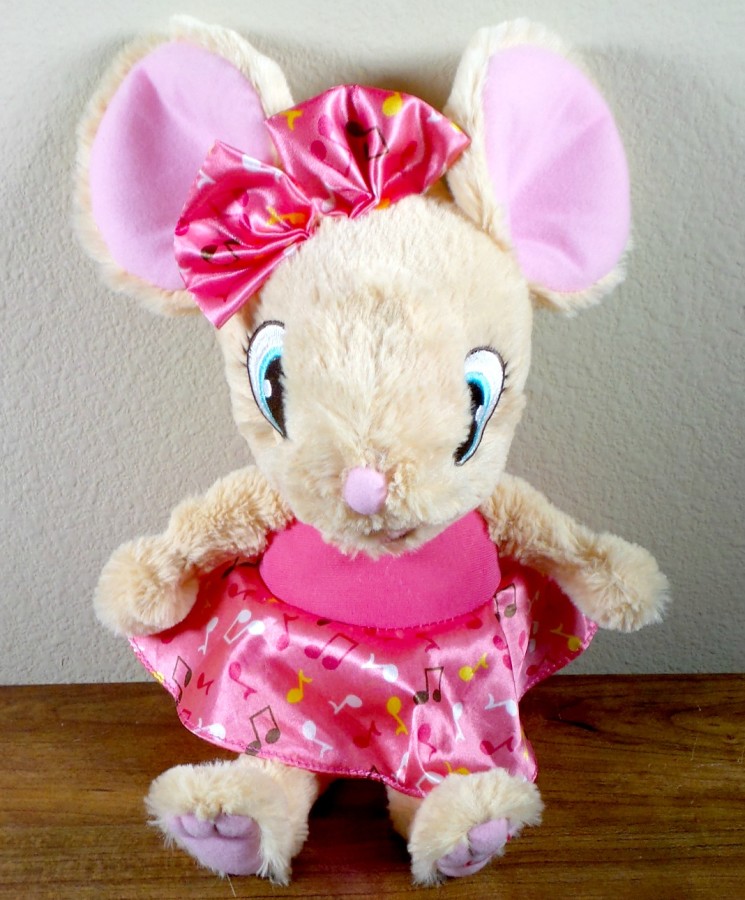 (I received a Request A Song Mimi to facilitate this review. All thoughts and opinions are my own.)
Request A Song Mimi is a stuffed mouse that responds to your child's voice by singing various songs.
Mimi the mouse couldn't be more adorable! She is dressed in a pretty pink dress that is decorated with musical notes. She is also wearing a cute hair bow that matches her dress.
The singing mouse comes with a songbook filled with seven original pop songs. Your kids can look through the book and pick out a song. Once they make a selection, they just have to tell Mimi which song they would like her to perform.
To interact with Mimi, all you have to do is press her paw. Then, based on what you want her to sing, you can give her several different voice commands. You can do everything from request a specific song to let Mimi make her own choice.
The songs are upbeat and fun. They are short and memorable. The book contains all of the lyrics for the songs. Your child is encouraged to sing along with Mimi. They will really love joining in the fun.
If you want to check out the songs, visit Mimi's page on Hallmark.com. You can download a free song every month. Three songs are already up on the Web site.
Mimi is my daughter's favorite stuffed animal. She loves to sing along with Mimi. She thinks it is really neat that Mimi "talks" back to her and sings the songs she selects from the book.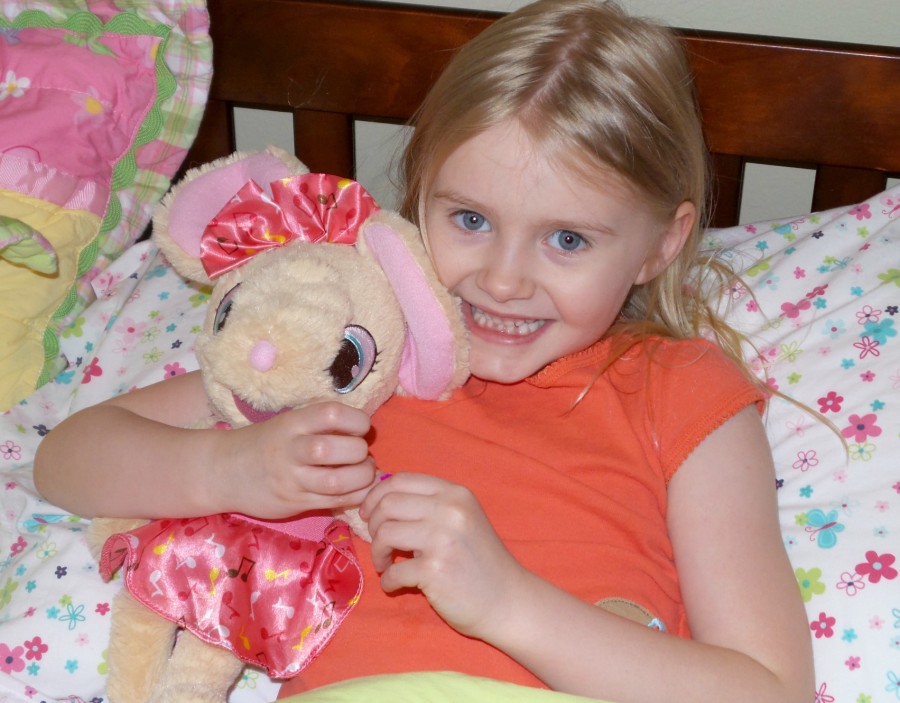 I love that Mimi is an electronic toy that still resembles a stuffed animal. Mimi is very plush and soft. So, she makes a great bedtime toy.
Here is my daughter singing along with Mimi.
For more information about Request A Song Mimi, visit Hallmark.com