My daughter loves to put out food for Santa's reindeer. It is one of her favorite things to do on Christmas Eve.
You can buy reindeer food at many stores. However, it is so easy to make your own from common household ingredients.
You can put it in a special container or a bag. Either way, your kids will have a blast putting out food for Santa's reindeer.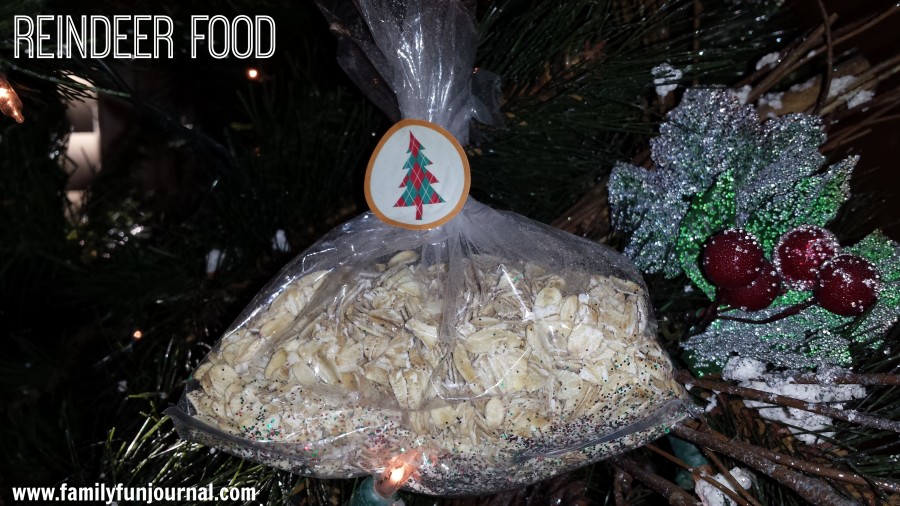 [print_this]
Reindeer Food Recipe
Small bag
1/2 cup oats
Sprinkle of Christmas glitter
Put the oats and glitter in a bag. Let your child shake the bag to incorporate.
[/print_this]
On Christmas eve, my daughter sprinkles reindeer food on our yard. After she goes to bed, we clean up the food so that it looks like the reindeer ate it.
The next morning, your child can go out to the yard to see if the reindeer ate the food. It is such a fun holiday experience!