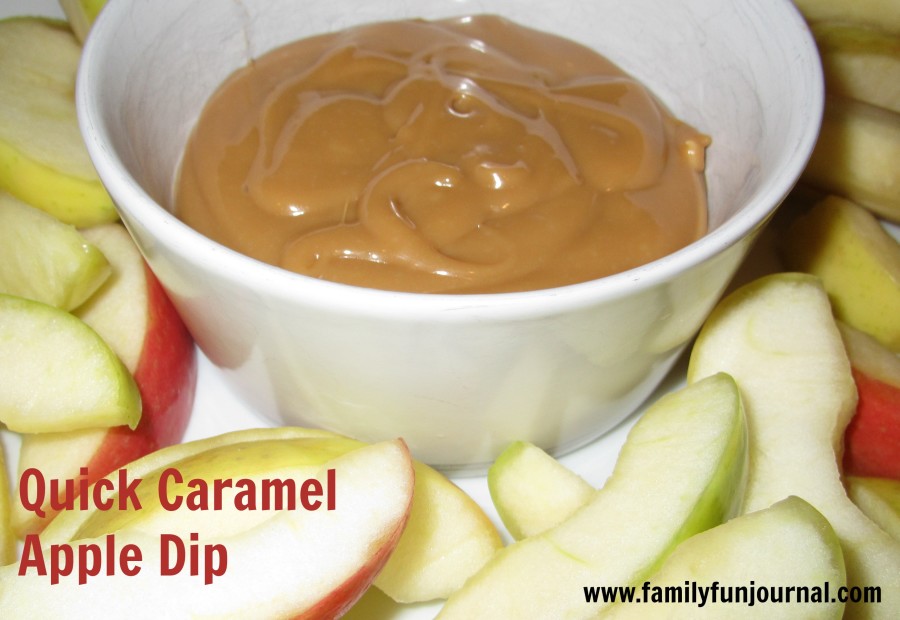 There isn't a better combination than caramel and apples. While I love caramel apples, they can be so messy and difficult to eat. Why not make a delicious caramel dip that tastes just as good, if not better, than a caramel dipped apple?
I have occasionally purchased a container of caramel apple dip at the store. It is usually pretty good. But, I wanted to try something different.
I decided to make a quick caramel apple dip at home. I know I could have made caramel from scratch, but I love prepackaged caramel squares. I think they are delicious.
As a busy mom, I don't mind taking shortcuts, as long as the flavor isn't compromised.
To make things even easier, I purchased packages of pre-cut apples. This dip was a huge hit.

Quick Caramel Apple Dip
Ingredients
2 Tbsp. butter
11 caramels
⅓ cup sweetened condensed milk
⅛ tsp. vanilla
Dash of salt
Instructions
In a pan, melt butter on low.
Add the caramels and stir on low until melted.
Add the sweetened condensed milk, vanilla and salt.
Stir until everything is blended together.
Serve immediately.
Store extra dip in the refrigerator and reheat in the microwave.