I received the Quakerz DVD to facilitate this review. All thoughts and opinions are my own.
This month, Shout! Factory Kids released the family-friendly action packed adventure Quakerz.
A CG-animated feature film, Quakerz is a heroic tale that is full of action, adventure, comedy and heart.
When an island of Mandarin Ducks is mistakenly invaded by a group of Military Mallards, chaos ensues. As a result, a major conflict forms between the Mandarin Emperor and the Mallard Commander.
Meanwhile, the Emperor's son and the daughter of the Mallard Commander meet and become quick friends.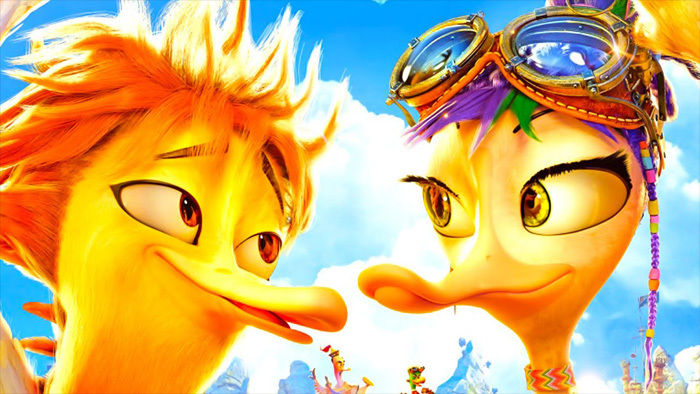 While the two fathers are focused on a battle between each other, a villain lurks in the shadows. The wicked Ms. Knout is hatching a plan to destroy the sun, which will impact everyone.
The two new friends will have to form a team to overcome their common enemy. Will they be able to do it in time?
This film is hilarious. The characters each have very memorable and quirky personalities. It is a great family film.
This movie is full of wholesome values, and family-friendly comedy. It emphasizes the importance of family, friendship, teamwork, respect, generosity and kindness.
Quakerz is available in a Two-Disc Blu-ray 3D Combo Pack and DVD set. It also includes behind the scenes bonus footage, storyboards and animatics.
Quakerz features an all-star cast including Robbie Daymond, Michael Gross, Enn Reitel, Andrea Becker, Alanna Ubach, Bruce Nozick, Jesse Corti and Jimmie Wood.
The film is directed by Victor Lakisov and executive produced by Vsevolod Zorin, Ruben Atoyan, Oksana Brovchenko adn Cai Jin. It is a production of Rome Animation & Film Studio and A-VFX Studio.