Join the Power Rangers as they band together to protect the spaceship Terra Venture in Power Rangers Lost Galaxy.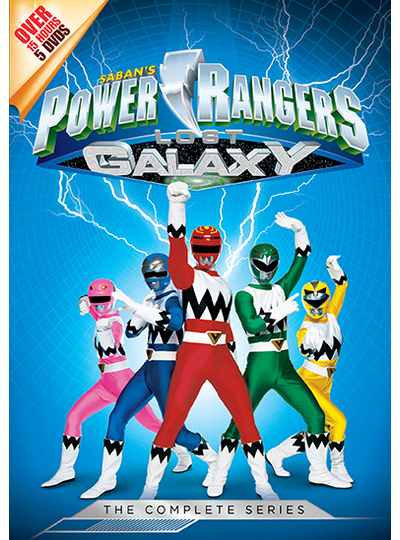 (Disclosure: I received a copy of Power Rangers Lost Galaxy to facilitate this review. All thoughts and opinions are my own.)
The Power Rangers Lost Galaxy is hitting the shelves on March 10. Join the Power Rangers and their adventures on the massive spaceship Terra Venture.
Terra Venture is one of mankind's greatest accomplishments. The massive spaceship is home to an entire world. It featues multiple habitat domes with diverse environments. It even has a lake and a mountain range!
One dome contains a huge city. The city is filled with thousands of human pioneers. These pioneers have the goal of travelling deep into space to settle a brand new world.
During their journey, they meet up with formidable adversaries. They are stalked by a dangerous group of aliens. This treacherous group is led by an insect-like villain Scorpius and his daughter Trakeena.
To protect Terra Venture, a group of Power Rangers, with diverse backgrounds, unite to form a powerful team.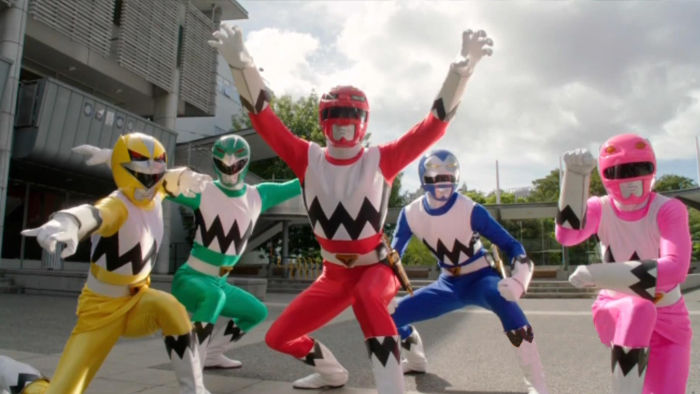 The Galaxy Rangers work together to protect life on the spaceship Terra Venture.
We have really enjoyed watching this set. It is full of the action and adventure you would expect from Power Rangers. My daughter loves watching the Power Rangers save people. She thought it was really exciting to watch the Galaxy Rangers save their world. While she usually loves the pink ranger, she said that all of the Galaxy Rangers are her favorite.
From it's start in 1993, Power Rangers quickly became the most watched children's television program in North America. The show emphasizes teamwork, responsibility and helping others. Every Power Rangers series follows ordinary young people as they morph into superheroes.
The show is seen in more than 60 countries, translated into many languages, and is a mainstay in children's programming today.
This five DVD set is available on March 10 from Shout! Factory in collaboration with Saban Brands. It features 15 hours of programming.