I received Pound Puppies Showstopping Pups to facilitate this review. All thoughts and opinions are my own.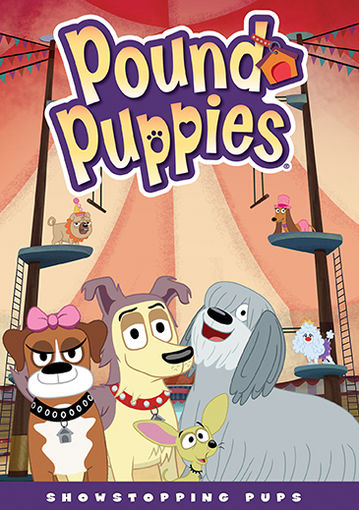 The Pound Puppies are back with more zany adventures. From Shout! Factory in collaboration with Hasbro Studios, the Pound Puppies Showstopping Pups DVD is full of family-friendly entertainment.
The Pound Puppies are a group of dogs who live in a shelter. However, these canines aren't ordinary. They believe everyone should have the experience of having a dog. They have a commitment to find a person for every puppy.
They are led by Lucky, a fearless canine leader. He leads them on missions to find homes for lonely dogs and dogs for lonely people.
This DVD follows the furry residents of Shelter 17 as they embark on new missions. Lucky, Niblet, Cookie, Squirt and Strudel have all sorts of fun in the five episodes featured on this DVD.
The dogs show of their song and dance skills, solve a mystery, act like superheroes and build the confidence of a former TV star. As always, there are plenty of funny moments and whacky predicaments.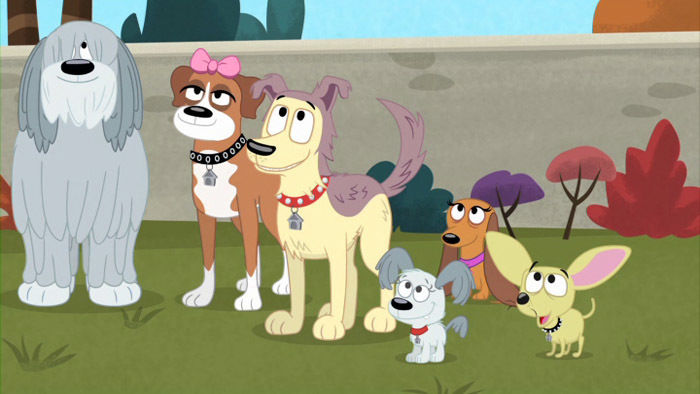 Pound Puppies Showstopping Pups Episodes
The Accidental Pup Star
It's Elementary, My Dear Pup Club
Hot Dawg!
The Watchdogs
Back in Action
Pound Puppies Showstopping Pups features the voice talent of Erick McCormack, Yvette Nicole Brown, Michael Rappaport, John DiMaggio, Alanna Ubach, Rene Auberjonois and M. Emmet Walsh. This popular series is the 2012 winner of the Humanitas Prize in children's animation.