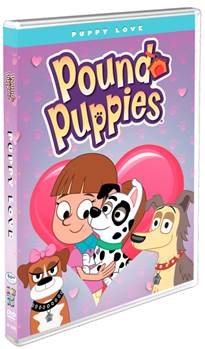 If you want to watch a fun-filled DVD that is perfect for Valentine's Day, check out Pound Puppies: Puppy Love DVD.
This DVD would make a great Valentine's Day gift for your kids.
You can join Lucky, Cookie, Niblet, Strudel and Squirt as they work to find every pup an owner.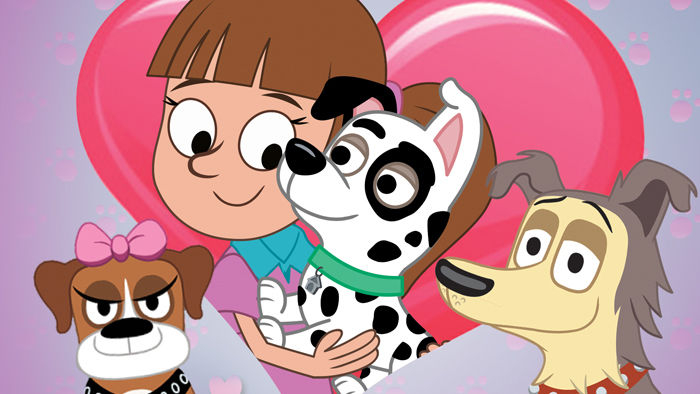 The disc features five episodes that are just in time for Valentine's Day.
The Pound Puppies believe everyone should experience having a puppy. They are committed to finding a person for every puppy. Their official motto is "A pup for every person and a person for every pup!"
Their fearless leader, Lucky, leads them on missions to find homes for lonely dogs and dogs for lonely humans.
This very heart holiday themed DVD includes a special printable Valentine your child can share with his/her favorite friend or pet.
Pound Puppies: Puppy Love DVD Episodes:
Toyoshiko! Bark Friend Machine
McLeish Unleashed
The General
When Niblet Met Giblet
Rebound's First Symphony
Pound Puppies: Puppy Love Review
My daughter is really excited about Valentine's Day. She is also a huge Pound Puppies fan. As you can imagine, she was thrilled to see a DVD that combines Valentine's Day and her favorite characters.
These episodes are great. They are full of great themes like friendship, caring and teamwork.
Each episode is full of adventure and so much fun to watch with your child. I know we will watch this DVD again and again.
I love that the Pound Puppies have a motto and stick to it. I love that they set goals and work to accomplish them.
Here is a clip from the DVD:
The Pound Puppies Puppy Love DVD features the talent of some very well known actors including Betty White (Hot In Cleveland), Yvette Nicole Brown (Community) and Eric McCormack (Will & Grace) plus guest star Jim Parsons (The Big Bang Theory).
This DVD is available now from Shout! Factory in collaboration with Hasbro Studios.
Disclosure: I received a copy of the Pound Puppies Puppy Love DVD to facilitate this review. All thoughts and opinions are my own.