Disclosure: I was provided with the opportunity to attend this event in exchange for coverage. All thoughts and opinions are my own.
I loved the Polar Express movie. It is a new holiday tradition in my family. What could be better than watching the Polar express movie? How about taking a train ride on the Polar Express?
My family and I headed down to Palestine, to the Texas State Railroad. When we arrived, we knew we were in for a special Christmas experience. As you enter the train station, you are immediately immersed into the Polar Express experience.
Between the music and the lights, you are put in the holiday spirit. No Polar Express experience would be complete without the train, and it did not disappoint. The conductor greeted us as we entered and  found our seats. The staff was super friendly and added to the pleasant experience.
Once the train took off down the track, the chefs, dressed in their white costumes, served hot chocolate and cookies. My daughter was thrilled.
Next, we listened to the Polar Express story. We brought along our own copy so that my daughter could follow along.
Halfway through the trip, we heard an announcement about approaching the North Pole. When we reached the North Pole, Santa and his elves waived to us under a flurry of snow. The North Pole setup was extremely cute.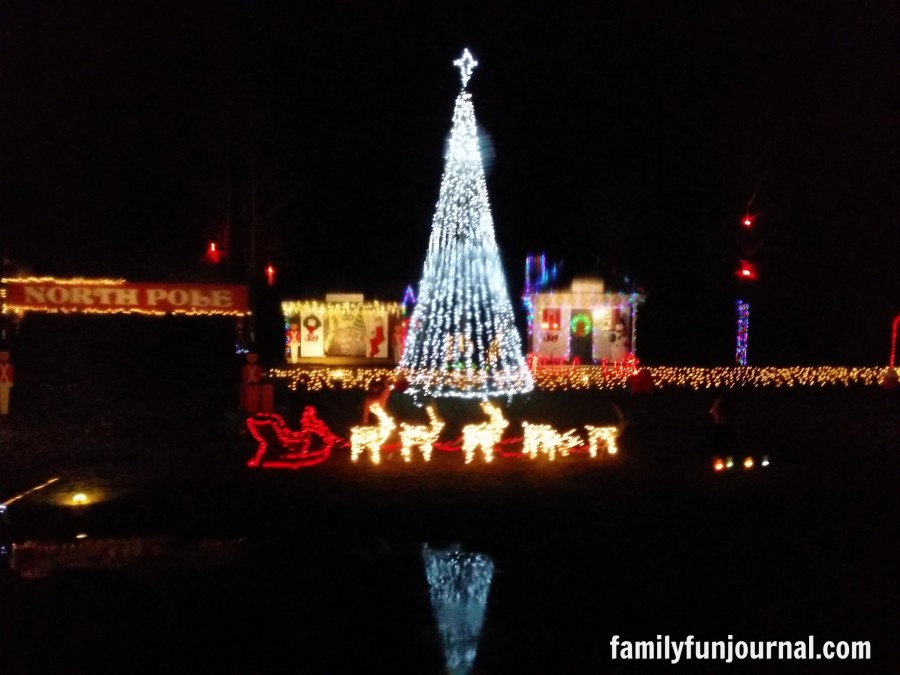 When we reached our destination, Santa boarded the train for the return trip. As we travelled back to the station, we passed the North Pole again and listened to Christmas music.
My daughter danced up and down the aisles with the performers. She was speechless when Santa handed her the souvenir Polar Express bell.
The entire experience was magical. I will definitely return with my family.
Tips for a train ride on the Polar Express:
Watch the Polar Express movie before the trip.
Buy a copy of the Polar Express book ahead of time and bring it with you.
Dress your child in special Christmas pajamas.
Arrive early. I recommend at least 30 minutes before your departure time.
If you are in open seating, sit on the side furthest from the station to have the best view of the North Pole.