Plastic spoon puppets are a simple and fun craft project for kids. This craft uses items you already have in your home. Kids will love creating their own puppet characters.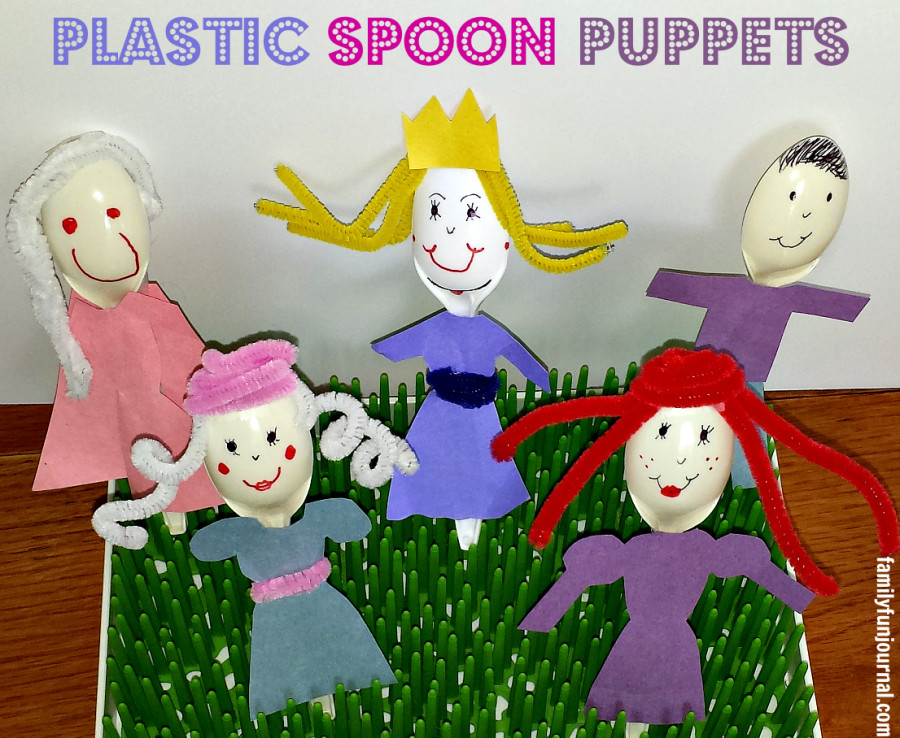 I love to make craft projects with things I already have in my house. Whenever we order takeout food, we get a bunch of plastic utensils. I always keep some of them in case we have in emergency. In Texas, with hurricane season, you never know when you will need them.
Moms are the best innovators. You can always make something to entertain your kids. This is especially true if you are stuck out somewhere without an electronic device. If you are looking for something small to carry in your purse that will entertain your kids, check out this travel activity kit.
Anyway, I built this fun doorway puppet theater for my daughter and she has a blast putting on shows. She is kind of bored with her current selection of dolls and puppets so we came up with something new.
Plastic Spoon Puppets
It is so easy to make plastic spoon puppets. Plus, it wont cost you a single dime, provided you already have the required supplies.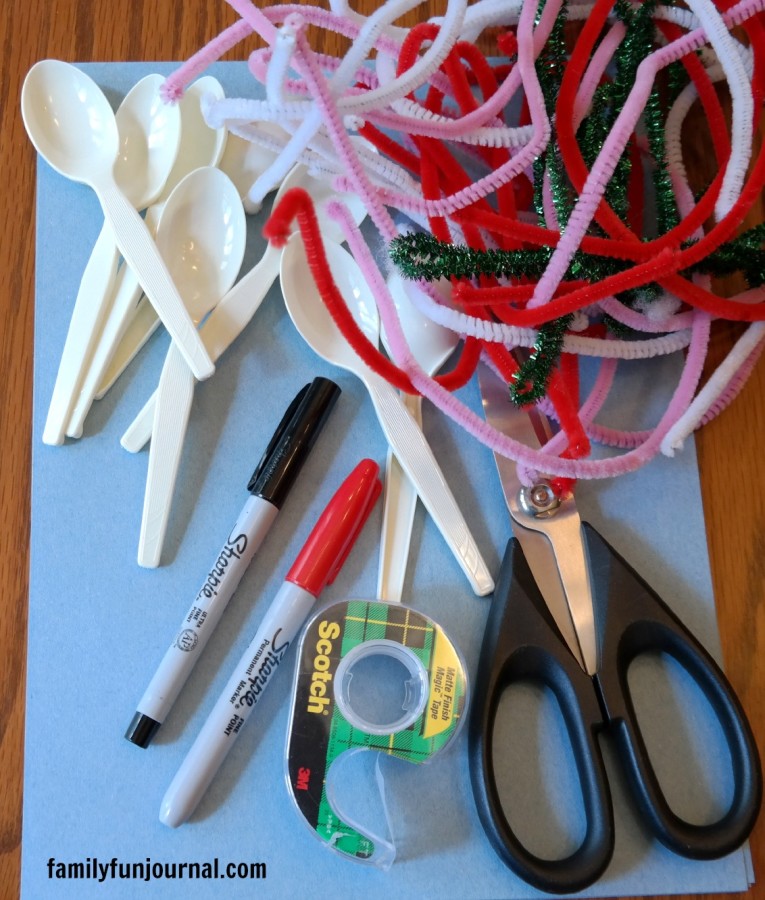 Tutorial for Plastic Spoon Puppets
Supplies:
Plastic Spoons
Construction Paper
Scissors
Pipe Cleaners
Sharpies
Tape
Instructions:
Step One-Attach pipe cleaners for hair by taping them to the spoon. You can curl the pipe cleaners or leave them straight.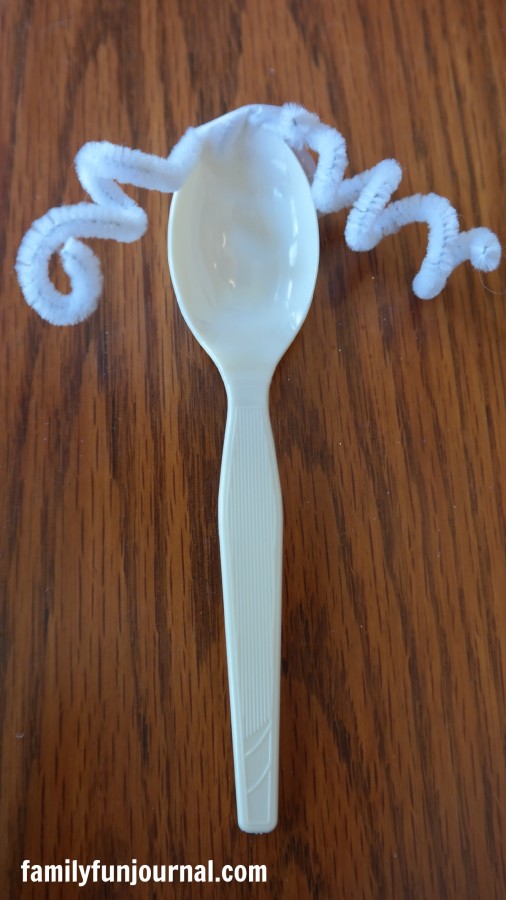 Step Two-Use sharpies to draw a face on the spoon.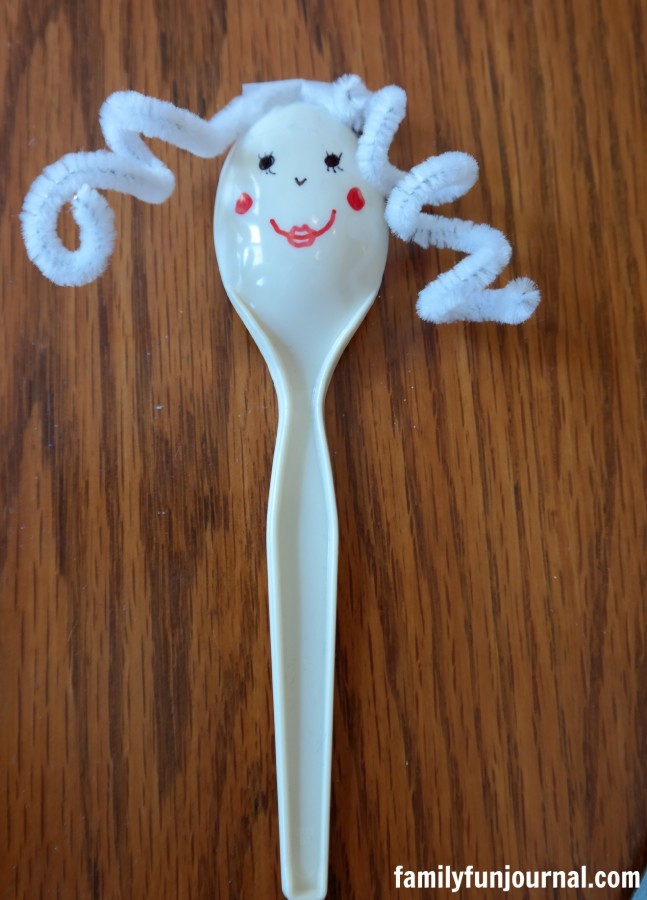 Step Three-Cut clothing out of construction paper and attach to the spoon with tape. You can also use a pipe cleaner to hold the clothing onto the spoon.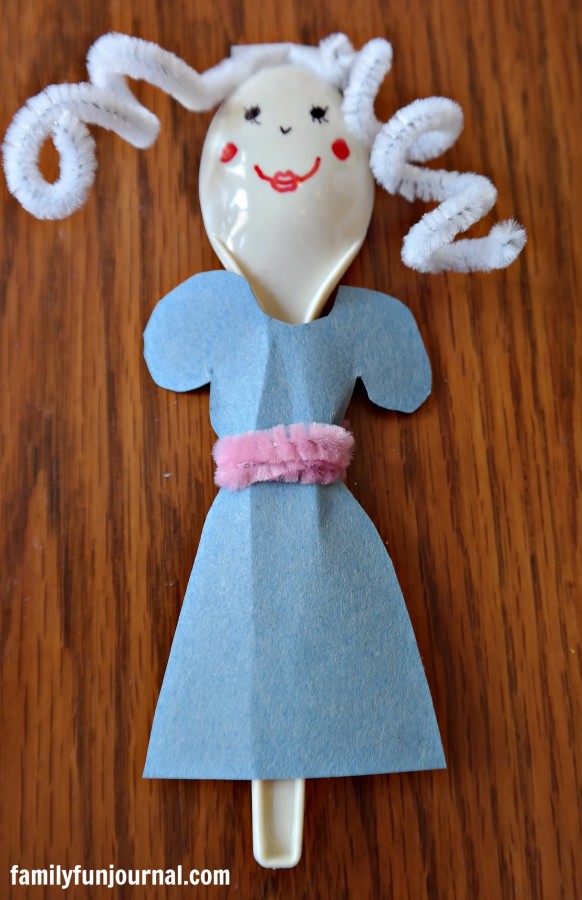 Step 4-Use pipe cleaners and/or construction paper to create accessories like hats.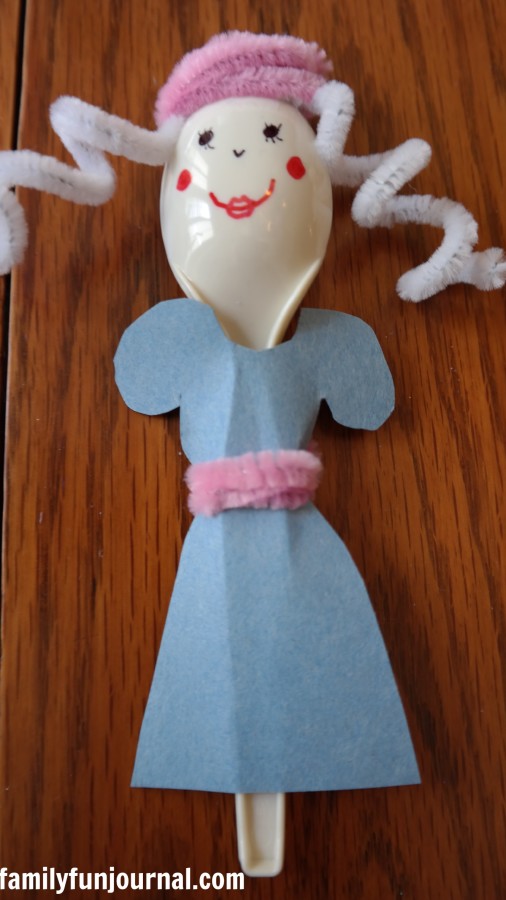 We had a blast creating our plastic spoon puppets. My daughter even made one to look like Queen Elsa. We had so much fun making the hair and cutting out the outfits and creating accessories. I hope you and your kids enjoy this fun craft!