It is so easy to whip up a batch of this sparkly pixie dust playdough. Your kids will love it!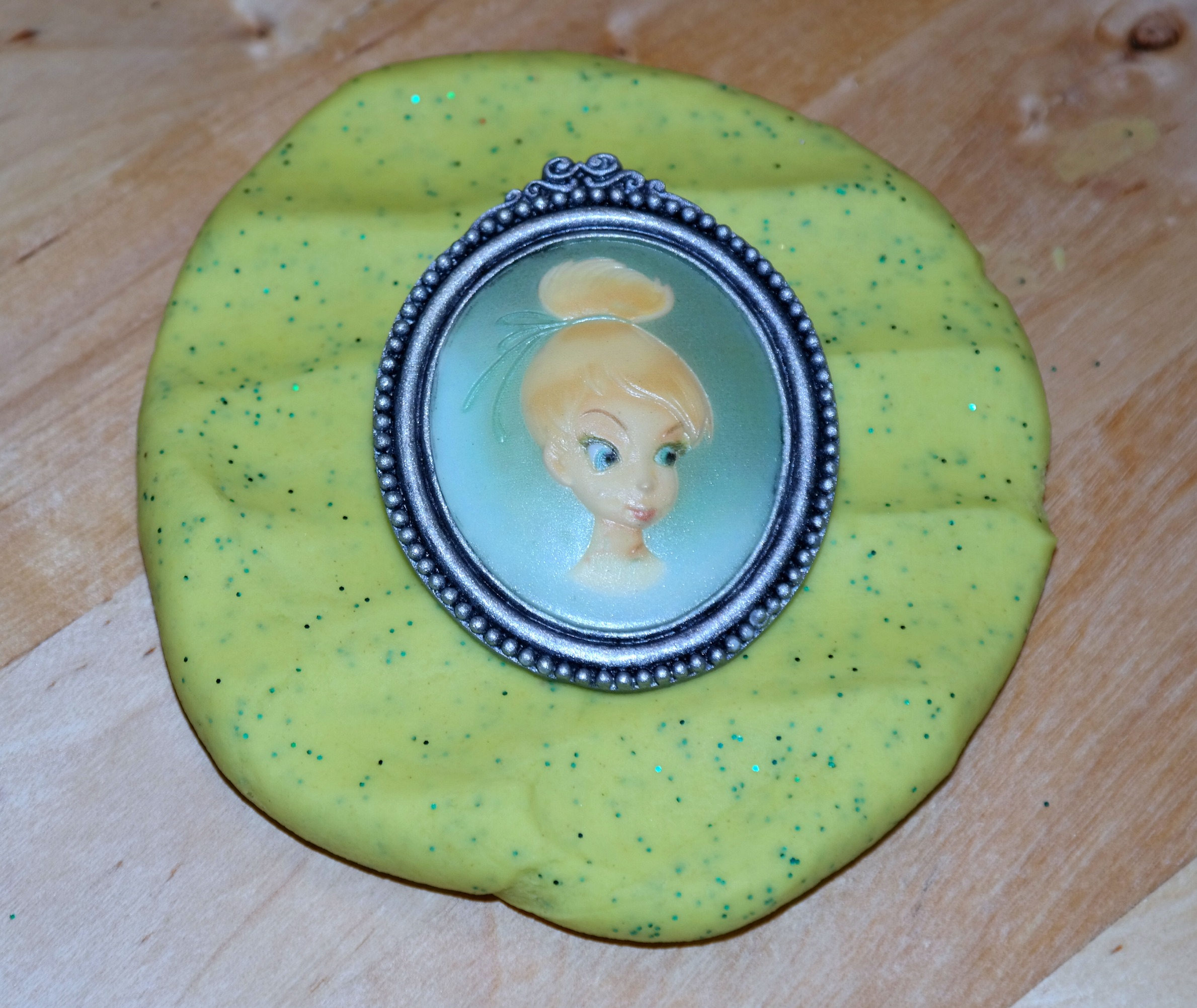 Last year, we had so much fun visiting Disney World. During our trip, our daughter got to meet one of her favorite characters, Tinkerbell.
Ever since our visit, she continually wants to keep the Disney magic alive. We came up with a fun way to make pixie dust playdough. We made it green like Tinkerbell's outfit and included plenty of glitter for pixie dust.
Although this dough is a kid-friendly activity, it is best to leave the prep work to the adults. Since this recipe involves boiling water, it is important to let everything cool off before working it with your hands.
Pixie Dust Playdough Recipe
Ingredients:
1 & 1/2 cups of flour
1 Tbsp. cream of tartar
3/4 cup boiling water
1 Tbsp. oil
2 Tbsp. salt
2 drops of green food coloring
1 tsp. green glitter
Instructions:
Combine the flour, cream of tartar and salt in a bowl.
Add the boiling water and oil to the flour mixture
Add the green food coloring.
Stir to combine.
Wait until this cools off a bit to begin kneading the dough. (To avoid green hands, you can wear gloves when kneading the dough.)
On a floured work surface, knead it until it forms a smooth dough.
Make a well in the middle of the dough and add the glitter.
Knead until the glitter is distributed throughout the dough.
Store in the refrigerator.
To get your kids involved with the best part of the dough creation process, wait to add the glitter.
After you've created green dough, make several small balls. Make a well in the top of each ball.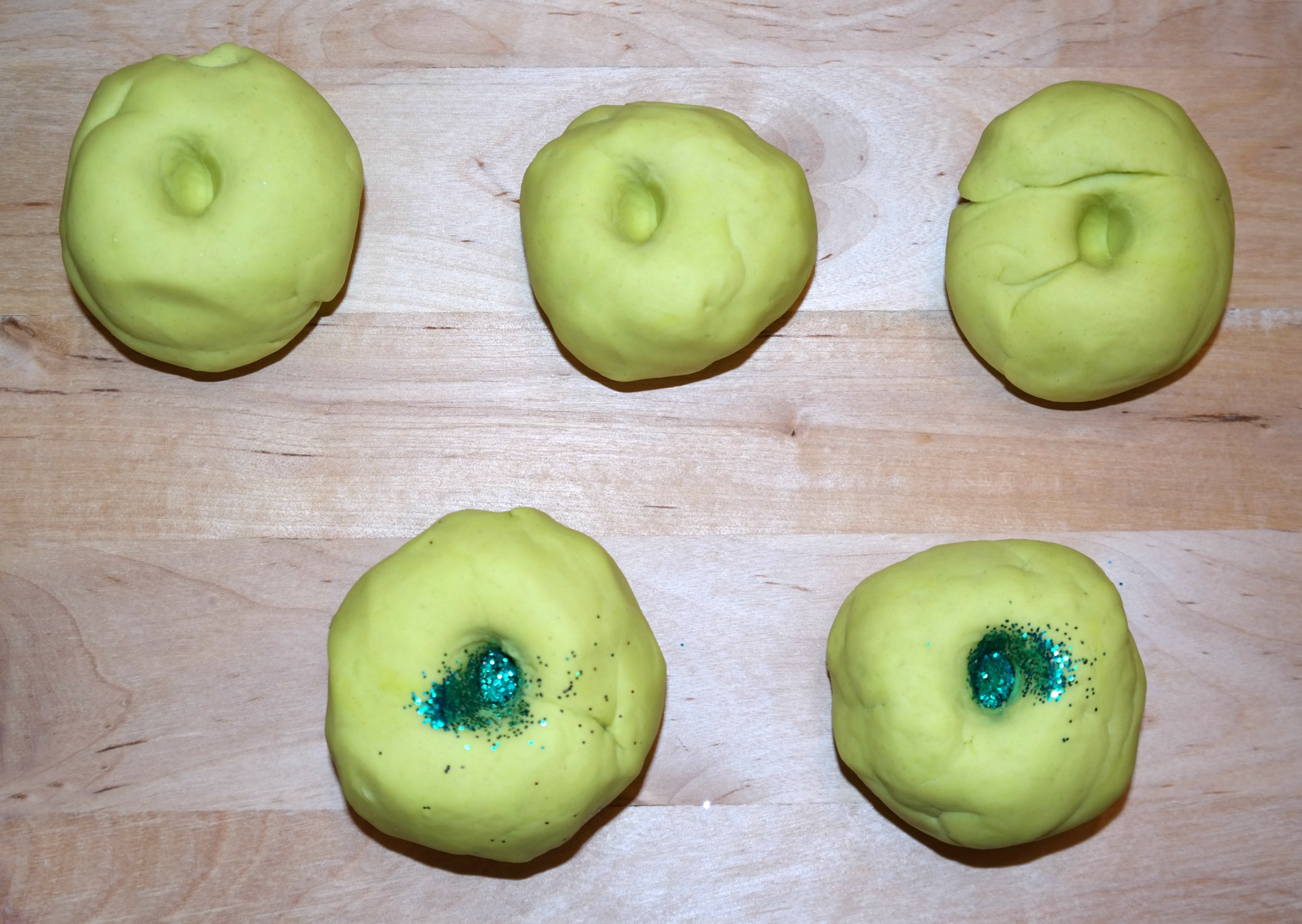 Allow your kids to add the glitter to each well and knead through the dough. This is always my daughter's favorite part of making glitter playdough.
If you like this recipe, check out these other fun ideas:
Sparkly cherry scented playdough