I was provided with the opportunity to view this film. All thoughts and opinions are my own.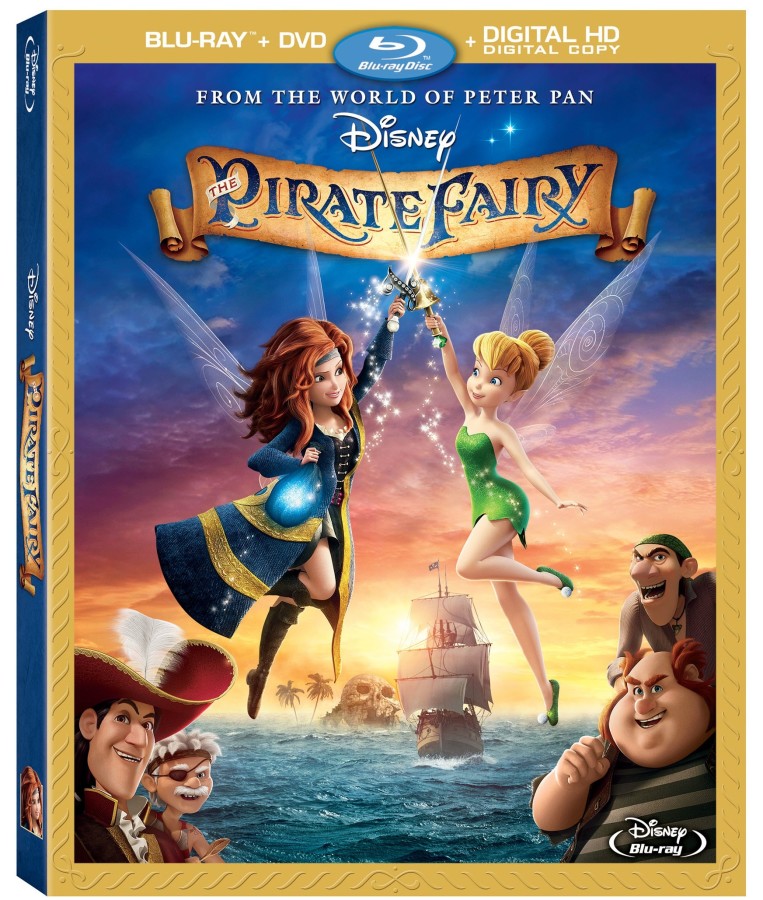 The Pirate Fairy is a fun, swashbuckling adventure about Zarina an ambitious fairy. Zarina is a dust-keeper who is so captivated by Blue Pixie Dust she decides to explore its possibilities. When she goes too far with her experimentation, she gets into a lot of trouble.
After she is reprimanded, she decides to leave Pixie Hollow and join forces with pirates. The scheming pirates of Skull Rock decide to put the tiny fairy in charge of their massive ship. She even transforms into a tiny pirate captain.
The group of pirates on the ship aren't just any ordinary pirates. There is someone sinister among their ranks. James, a cabin boy, will later become the infamous Captain Hook.
Tinker Bell and her fairy friends set off on an adventurous journey to find Zarina. They must overcome many obstacles and bravely battle the pirates to save their friend.
We all enjoyed this fun movie. It is full of amazing graphics and memorable characters. This is one animated film that parents wont mind watching with their children.
If you have a young child, like my daughter, he/she will be fascinated by the pixie dust. My daughter has been talking about pixie dust for weeks! She really loved this film.
Here is a clip from the film:

The movie stars the voice talent of Mae Whitman, Christina Hendricks, Tom Hiddleston, Lucy Liu, Raven- Symone, Megan Hilty and Anjelica Huston. It is directed by Peggy Holmes and produced by Jennifer Magee-Cook.
This Disney movie is available for purchase now. 
Here are several fun Pirate Fairy activities to celebrate the release of the film. To access the printables, click on each image below. Each image is linked to several different Pirate Fairy themed activities.