I received the Peg + Cat DVD to facilitate this review. All thoughts and opinions are my own.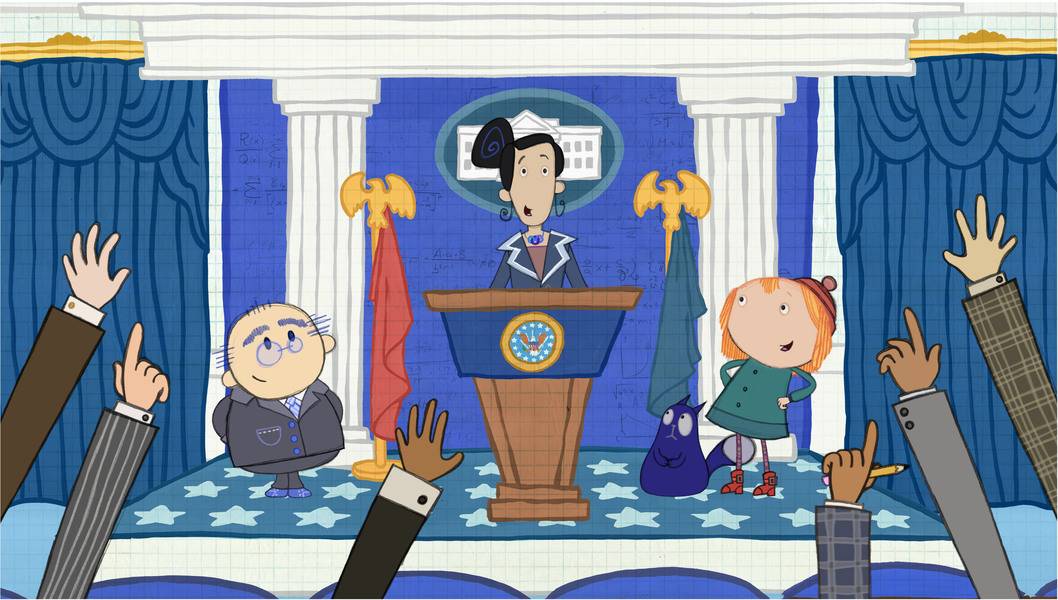 On May 23, from PBS and the Fred Rogers Company, Peg and Cat appear in their first movie! The President of the United States calls Peg and Cat to the White House and asks for their help. When the president tells them about an issue of national importance, Peg and Cat are ready to take on the job.
The president tells Peg and Cat that there is a mysterious object floating in space. The two must use their problem-solving skills to figure out the mystery. Along the way, they discover that a giant opera-singing pig is on a collision course with earth! It's up to Peg and Cat to save the planet!
This adventurous DVD is full of plenty learning opportunities. There are specific math lessons and an emphasis on resilience and perseverance.
This DVD is a ton of fun! Not only is the story very enjoyable, there are so many educational lessons throughout the movie. Kids will be engaged in solving the math problems and being entertained at the same time.
This movie was awarded a prestigious Kidscreen Award for "Best One-Off, Special or TV Movie" in the preschool programming category. In addition, when the nominations for the 43rd Annual Daytime Emmy® Awards were announced, PET + CAT was nominated for five awards and won for "Outstanding Writing in a Preschool Animated Program" and "Outstanding Music Direction and Composition."
For more information, visit PBS.