Want an easy way to make delicious peanut butter blossoms? Check out this post for a no-bake way to whip up these delicious treats.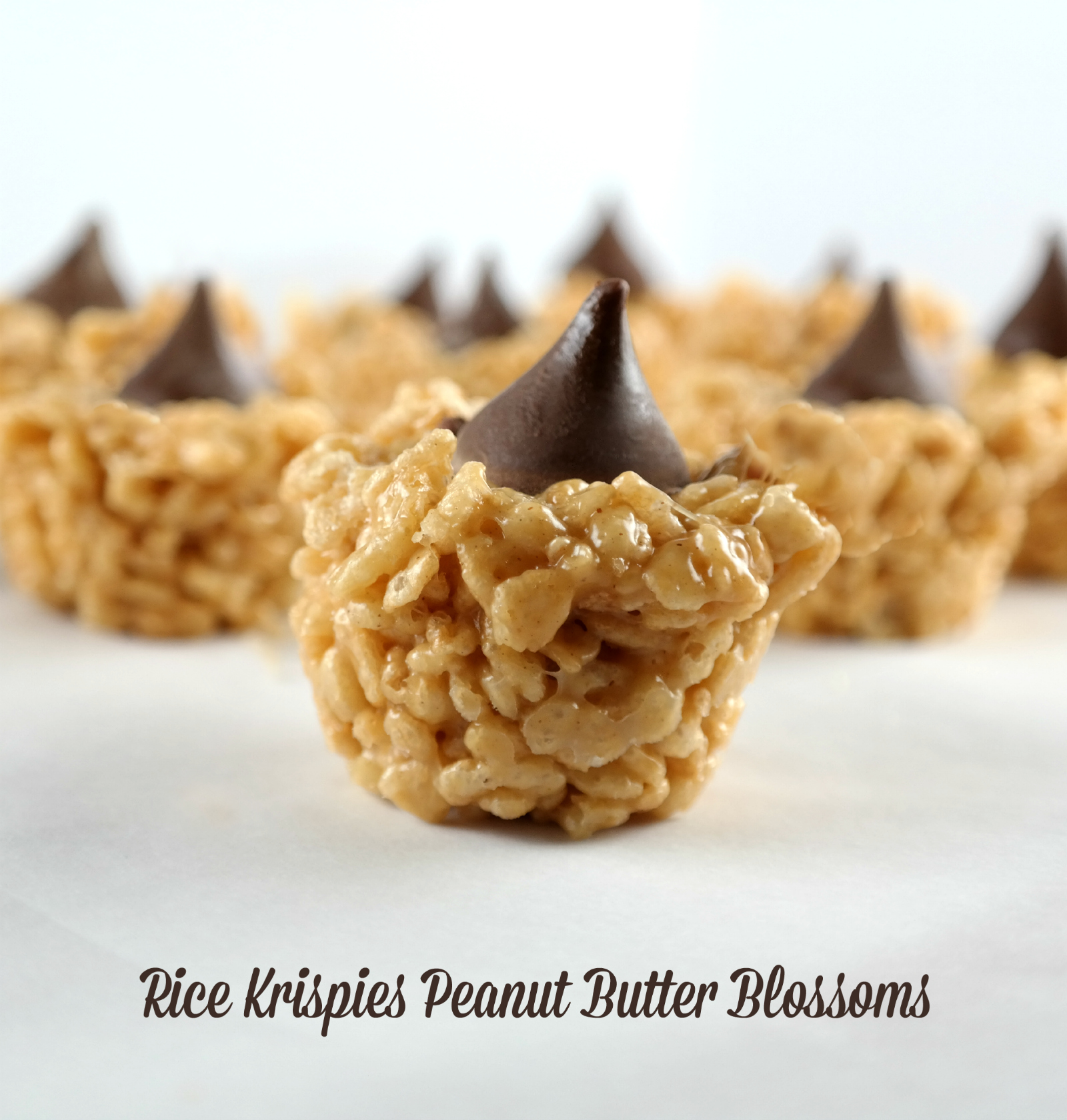 We just started holiday baking season. If you are like me, I'm sure you are thinking about baking incredible treats.
Between holiday parties and cookie exchanges, we have to bring treats to a lot of events.
Regardless of the type of event, it is almost certain someone will bring peanut butter blossoms. They are a popular, delicious holiday dessert.
Peanut butter blossoms also happen to be my very favorite cookie! I just love them. I think the combination of peanut butter and chocolate is always a winner. Don't you?
So, I decided to whip up a batch of these delicious cookies with a twist.
While I absolutely love baking, sometimes, I want an easier option. Since things around the holidays can get a little hectic, I love to find creative ways to save time.
Instead of baking the peanut butter cookies, I created them out of puffed rice cereal. This is an easier, quicker way to create this delicious holiday treat.
Think of these cookies as a cross between rice krispies treats and peanut butter blossoms. The results are pretty delicious!
Rice Krispies Peanut Butter Blossoms Recipe
Peanut Butter Blossom Rice Krispies Treats
Ingredients
3 Tbsp. butter + extra for coating pan
6 cups puffed rice cereal
½ cup peanut butter
40 large marshmallows
½ tsp. vanilla extract
Hershey's Kisses
Instructions
Grease a mini muffin pan.
Melt butter in a pot.
Add marshmallows.
Add peanut butter.
Stir until melted and combined.
Remove from heat.
Add vanilla.
Stir in the puffed rice cereal.
Allow the mixture to slightly cool (be careful, it will be hot)
Take a scoop and push into each mini muffin cup.
Use your thumb to make a well in the top of each treat.
Top with a Hershey's Kiss.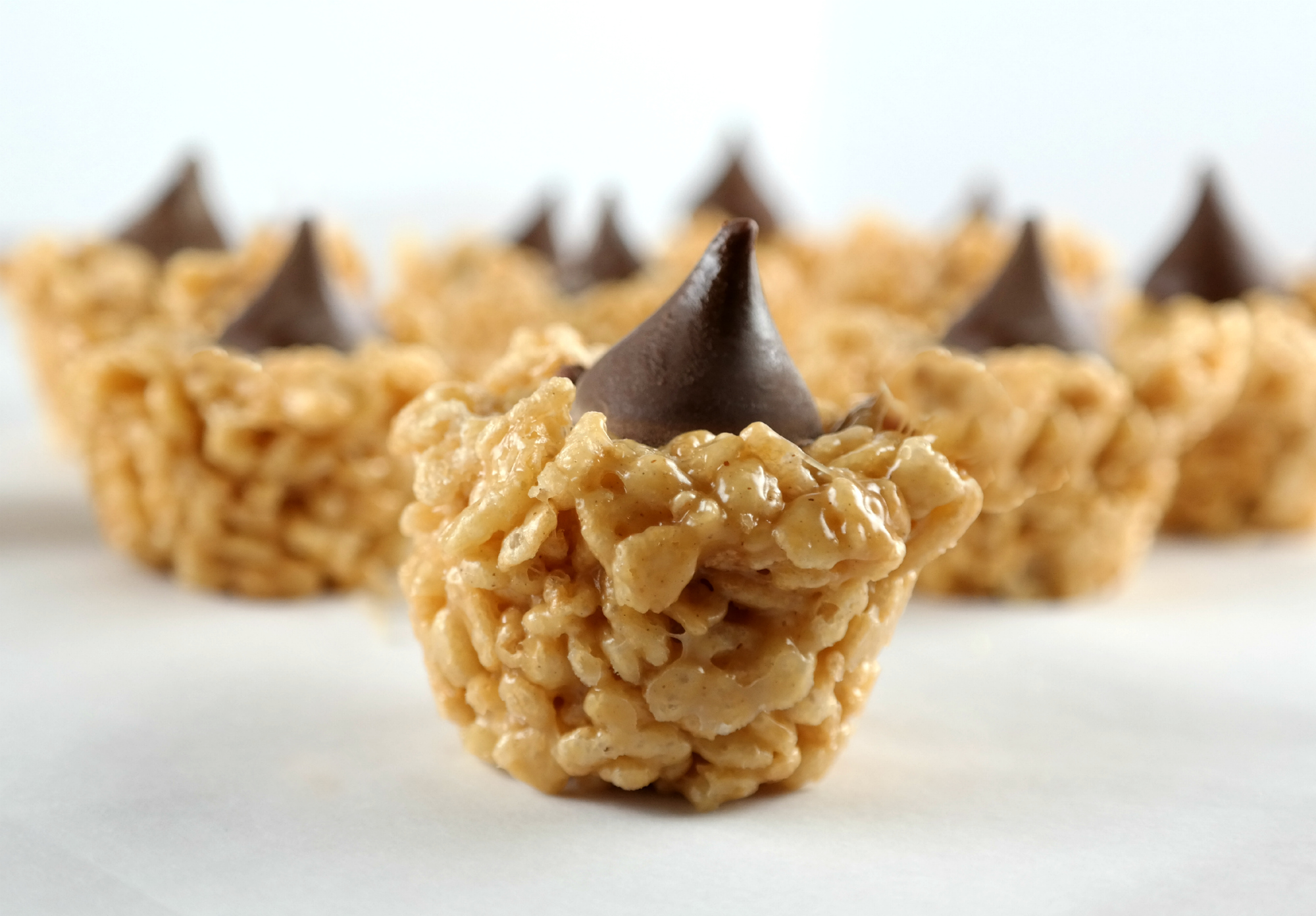 If you like these treats, check out:
Chocolate Chip Cookie Dough Frosting Sandwich Cookies