I received these DVDs to facilitate this review. All thoughts and opinions are my own.
If you are looking for fun and educational Valentine's Day gifts for your children, check out "Daniel Tiger's Neighborhood: Would You be Mine?" and "WordWorld: Be My Valentine."
These DVDs would make great Valentine's Day gifts because they center around the themes of love and caring. Plus, they are so much fun to watch with your kids!
Daniel Tiger's Neighborhood: Would You Be Mine?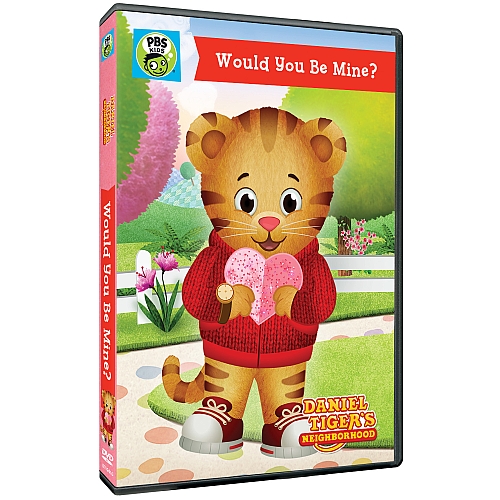 In "Daniel Tiger's Neighborhood: Would You Be Mine?" join the characters as they celebrate Love Day in the Neighborhood of Make-Believe.
Daniel Tiger is about the four-year-old son of the original Daniel Tiger from Mr. Rogers' Neighborhood. He lives in the Neighborhood of Make Believe with his family.
You may also recognize beloved characters like Prince Wednesday and Katerina Kittycat.
We love Daniel Tiger. Each episode features adventure and a great lesson. My daughter enjoys watching these shows over and over again.
The DVD features eight episodes including:
It's Love Day!
Daniel's Love Day Surprise
It's Love Day
Daniel and Miss Elaina Play Rocketship
Daniel Plays at the Castle
Friends Help Each Other
Daniel Helps O Tell a Story
Tiger Family Fun
WordWorld: Be My Valentine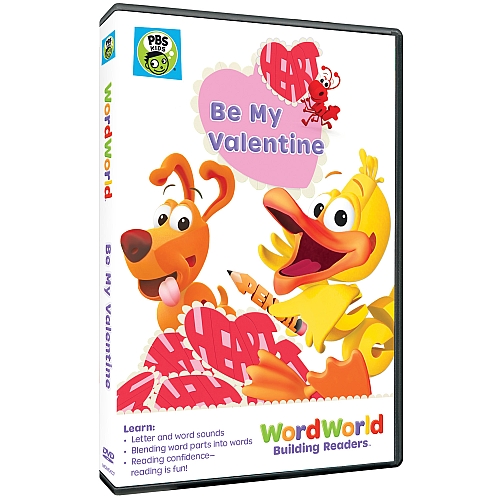 In "WordWorld: Be My Valentine," the friends have all kinds of zany reading adventures.
WorldWord is a very innovative educational cartoon. I love that each animal's body is is a word. You will be amazed at how this cartoon will help your child's letter recognition and reading comprehension.
Not only is this cartoon educational, it is really entertaining. The characters are so funny and always get themselves into all kinds of amusing situations.
Join the group of WordFriends as they celebrate Valentine's Day. Your child can work on understanding the connection between letters, sounds and words. Several of the words featured in this DVD include heart, bug shoe and crown.
This DVD features five episodes including:
My Fuzzy Valentine
Love, Bug
Sh-Sh-Shark
Princess Sheep
There's an Ant in Every Giant
We enjoyed watching both of these PBS Valentine's Day Kids DVDs.