#PaySmarter #MC #Sponsored "I participated in an Influencer Activation Program on behalf of Mom Central Consulting for Isis Wallet. I received a promotional item to facilitate my review.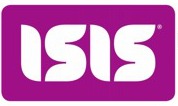 Did you know there is a free app that makes lugging around a huge wallet a thing of the past? The Isis Wallet is a free app that lets you use your smartphone to make purchases.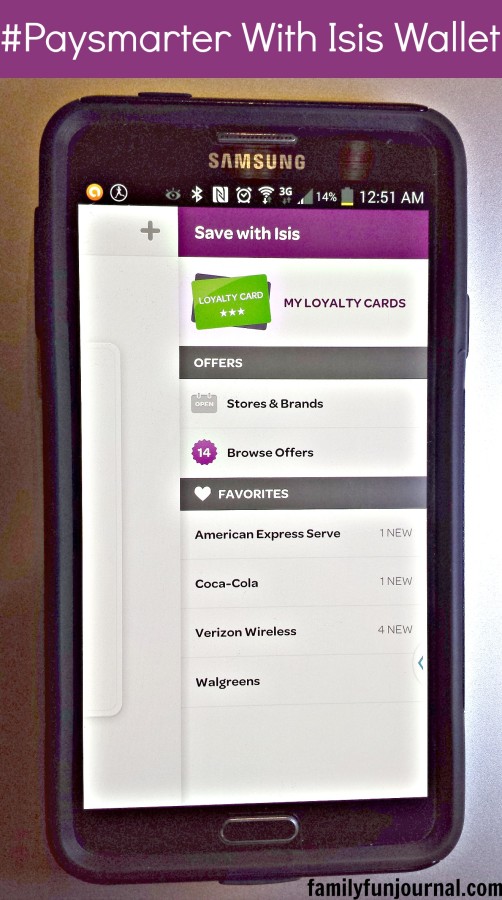 When I go shopping with my four-year-old, I like to quickly complete the checkout process. I hate having to rummage through my purse to find my wallet, credit cards and loyalty cards.
Isis Wallet makes shopping so easy. All I need is my phone to pay for my purchases. I LOVE that I can have my phone ready to go and literally wave it over the payment terminal. It couldn't be easier!
My favorite Isis Wallet App feature is that it stores my loyalty cards. I have so many loyalty cards that they take up a lot of room in my purse. Now, I simply use the app to quickly and easily locate the appropriate card.
I regularly use my Isis Wallet App at Walgreens. I love being able to use my phone to pay for my items.
It was really easy to set up Isis Wallet. Here is how to use the app.
How To Use Isis Wallet:
You need a smartphone with Near Field Communication and an enhanced SIM card that is designed to store and protect your payment information.
Download and install the Isis Wallet app.
Choose from two purchasing options-Add a credit card from Wells Fargo, American Express or Chase or you can sign up for an American Express Serve prepaid card that you can fund from your bank account.
When you are at the register, simply open the app, enter your pin and hold your phone over the contactless symbol on the credit card machine.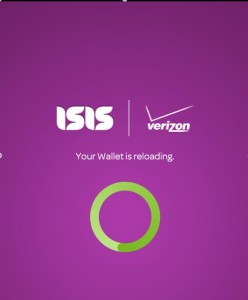 **You can use this at any store that accepts contactless payments. Many stores take this form of payment including Macy's McDonalds, Jamba Juice and Coca-Cola vending machines. To see a full list of locations near you, click here.
Save Money with Isis Wallet
Inside the Isis app, are offers just for you. It also holds participating store loyalty programs. You get to save money and earn loyalty points without having to carry around coupons and extra cards.
Here are some examples of current offers:
Jamba Juice – 1 Million Free Smoothie Campaign: To take part, Wallet users need to pull up the coupon and hit tap to pay. You will get a free smoothie! Wallet users can literally stop by Jamba Juice every day for a free smoothie when they use the Isis Wallet. This is really cool!
American Express Serve – Earn $1 back on purchases. Wallet users get $1 back on each purchase of $1 or more when they use their American Express Serve Account form the Isis Wallet.
Coca-Cola Vending Machines – Wallet users get their first three Coca-Cola drinks for free! Tap to pay at a Coca-Cola vending machine and you'll get your first three Coca-Cola drinks free. Then buy 10 and you'll get another one free.
Isis Wallet makes shopping so easy. To find out more information, you can fin them on Facebook.