I received these products from Oriental Trading to facilitate this review. All writing and opinions are my own. 
I'm so looking forward to Christmas. I cant wait to spend time with my family and friends. There is no better way to get into the holiday spirit, than completing craft projects as a family. Thanks to Oriental Trading, I put together this super fun selection of craft projects.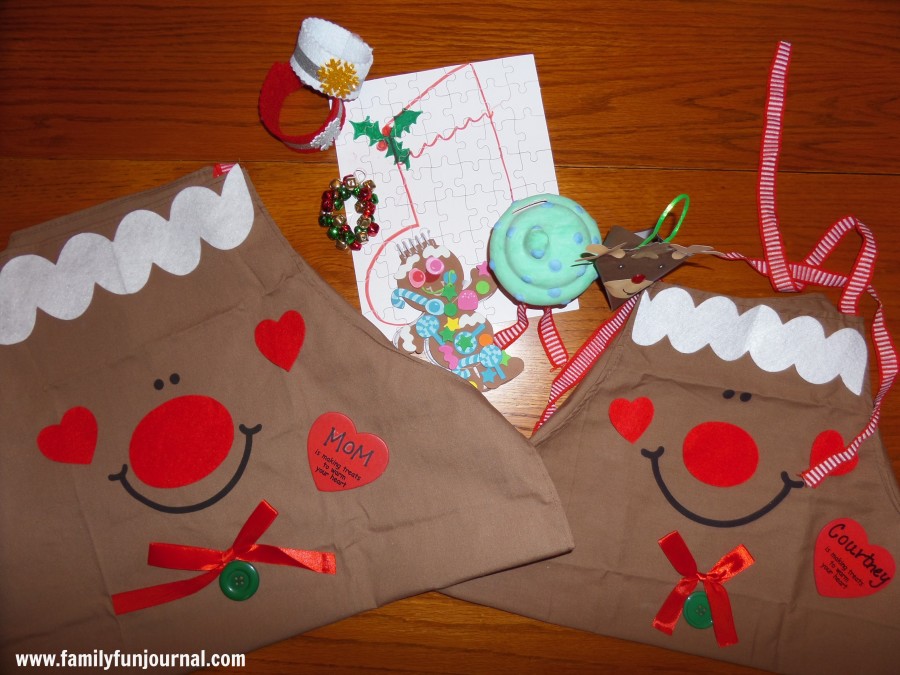 My daughter and I enjoyed these activities over the Thanksgiving break. We traveled out of town and met my Mom, Dad and niece at my Grandfather's house. I was worried about my four-year-old daughter getting bored. As a result, I put together a gift bag of these awesome craft projects and took them on our trip. I packed enough crafts that my relatives would also be able to participate in the fun.
During some downtime, I presented my niece and daughter with the bag of crafts. We had an instant party. My daughter and niece were so excited when they saw the bag full of fun craft activities. We all had a great time doing these projects.
My daughter, my niece, my mother and I equally enjoyed working on these crafts. I love that Oriental Trading offers projects and crafts that entertain adults and kids of all ages. Here is a rundown of all of my selections.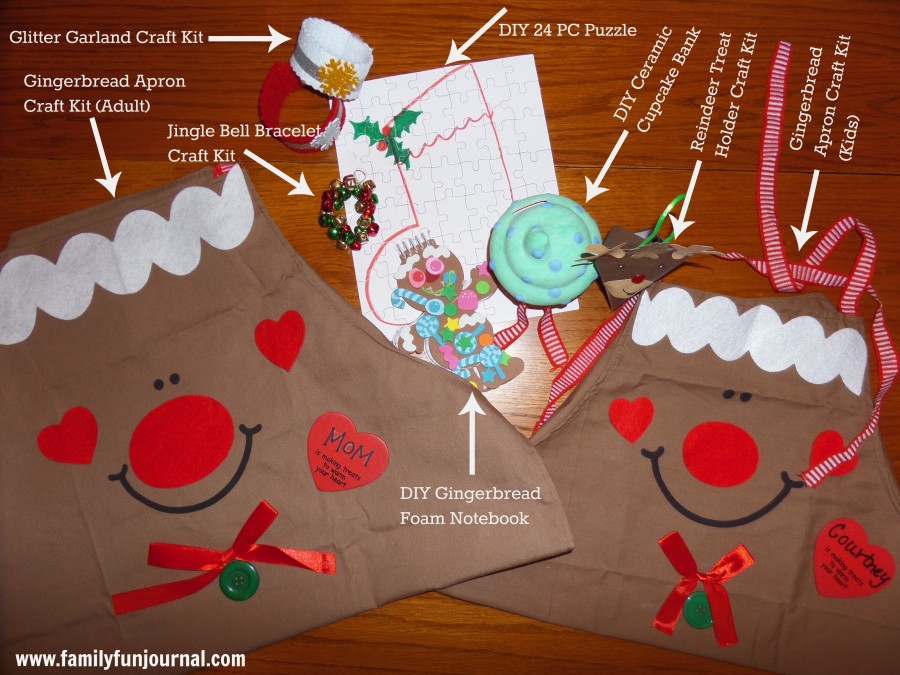 These craft projects were so much fun! I was really impressed with the quality of the kits. Here is a breakdown of the various projects.
Gingerbread Apron Craft Kits (Adult & Child)-These are really, really cute. I love that my daughter and I have matching Christmas aprons. They are the perfect aprons to wear when we bake Christmas cookies.
Glitter Garland Craft Kit-This is a really adorable craft project. When completed, you will have a chain of glitter garland. While we were putting the garland together, my daughter slipped one loop around her wrist. I put one on too. We decided that we are going to wear them as holiday bracelets.
Jingle Bell Bracelet Craft Kit-These bracelets are a blast! You get to string Christmas jingle bells on a clear piece of elastic. Once completed, the bracelet is so adorable and sounds just like jingle bells. My niece and daughter had so much fun putting these together. Ive actually been wearing mine a lot lately. I get a lot of compliments on it.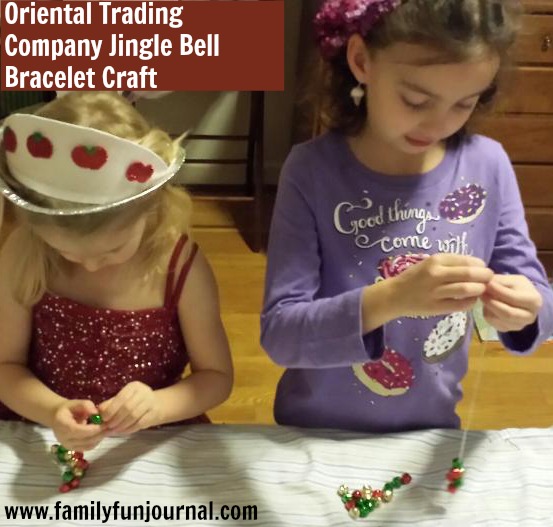 DIY 24 PC Puzzle-Kids love puzzles. This pack of blank puzzles is very versatile. I drew a stocking on my daughter's puzzle so that she could fill it in. She has also enjoyed creating her own puzzles. I'm also using these puzzles as the activity for my daughter's class Christmas party.
DIY Ceramic Cupcake Bank-This bank is so cute. Since we were traveling, I didn't want to use paints. Instead, we used markers to custom color our banks.
Reindeer Treat Holder Craft Kit-This holder is perfect to hold treats for Santa's reindeer. We are going to fill it with treats and put it out with Santa's cookies and milk.
DIY Gingerbread Foam Notebook– These notebooks were our favorite craft. We loved decorating our gingerbread notebooks with the foam accessory stickers.
These craft projects are a great way to keep your kids entertained during the upcoming Christmas break. If you want to see more options, there are a ton of crafts available on the Oriental Trading Web site.
Also, Oriental Trading Company has another great Web site with free activities and coloring pages, called Free-N-Fun Christmas. You should check out this great resource.
Here are some upcoming specials from Oriental Trading:
Christmas Sales
Dec. 9 & 10
Free Shipping on Any Order PLUS a $10 eGift card with orders of $59 or more.
Starts:  Midnight December 9
Expires:  11:59pm, December 10
Coupon Code: FW50FS
Dec. 16 & 17 
Free Shipping on Any Order PLUS a $10 eGift card with orders of $59 or more.
Starts:  Midnight Dec. 16
Expires:  11:59pm, Dec. 17   **Order as late as Dec. 17 for ground delivery.
Coupon Code: FW51FW
$500 Gift-A-Day Giveaway
Each day a winner will choose $500 in Oriental Trading products to celebrate the Holiday Season! Ends at 11:59 p.m. on 12/14/13.