This is a sponsored post. However, all thoughts and opinions are my own.
Operation Smile began when a married couple, in the medical profession, took a trip to the Philippines. At the time, they didn't know that this trip was their first step in making a worldwide impact for children.
In 1982, Dr. William P. Magee and his wife, Kathleen (a nurse and clinical social worker), traveled with a team of medical volunteers to repair children's cleft lips and cleft palates.
The team was unprepared for the major turnout. Only able to treat 40 children, the medical professionals were met with 300 families who hoped for surgeries.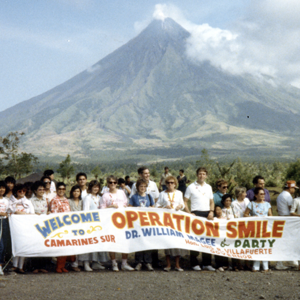 That day, the Magees made a promise that they would return to treat the rest of the children.
When they returned home, they began fundraising and seeking donations for surgical equipment and supplies. They assembled a team of 18 volunteers to travel back to the Philippines.
Upon their return, they treated 100 children. However, hundreds more waited for surgery.
These two trips were the catalysts for what is now known as Operation Smile. Today, the organization is a world renowned charity that operates in more than 60 countries.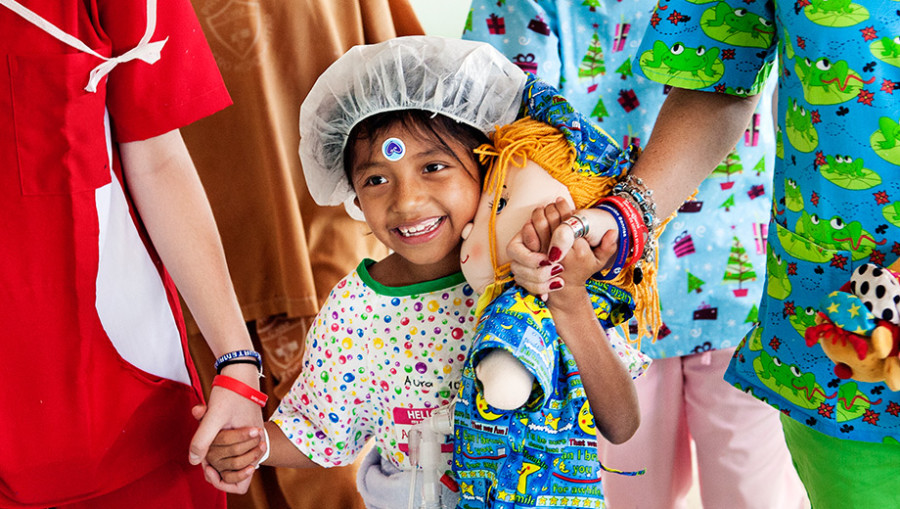 For more than 30 years, Operation Smile has worked to deliver the safest medical care while giving ongoing medical treatment.
To present, the organization has provided more than 220,000 free surgeries to children with cleft lip, cleft palate and other facial deformities.
There is an incredible need for this organization.
Did you know that every three minutes a child is born with a cleft lip or cleft palate?
This is a serious medical condition that can lead to malnourishment and difficulty speaking.
For about $240, you can help fund an Operation Smile medical procedure. This covers essential medical team expenses, costs for required supplies and shipping cargo costs.
You can also help fund Operation Smile another way.

By using Campus Book Rentals, for your college textbooks needs, you can make a difference.
For every book rented, Campus Book Rentals makes a donation to Operation Smile.
Not only do you get the use of a textbook at a reduced price, you can help an amazing organization make a difference in the lives of children all over the world.
Check out this video for more information on Campus Book Rentals.