I was provided with a copy of Noah's Ark to facilitate this review. All thoughts and opinions are my own.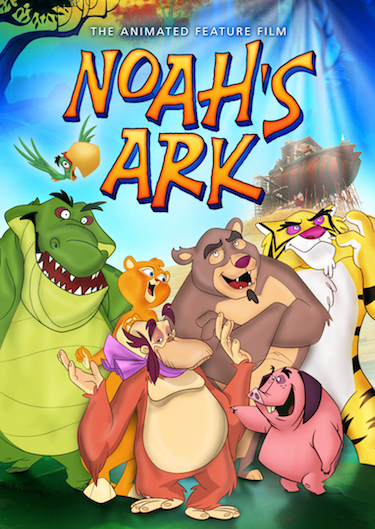 If you know the story of Noah's Ark, you know it is the adventure that tops all adventures. Now, you can enjoy an animated version of Noah's amazing journey.
Award winning filmmaker Juan Pablo Buscarini offers this unique and funny animated film based on the biblical adventure. Your whole family can sit down and enjoy this movie together.
Noah's boat is the most well known in history. The movie unfolds as Noah builds his giant boat. Once he builds the giant floating zoo, he has to save two of every species from a flood that will cover the entire world.
As the storm rolls in, it becomes apparent that living together on the cramped ship is going to be an adventure in itself for Noah and the animals.
Trouble starts when the animals get hungry. To make matters worse, Dagino the Tiger wants to replace the irresponsible Lion, Xiro, as king of the beasts. With a little luck and a lot of faith, Noah will be able to deliver the animals to safety.
This animated film is full of whacky animals, bright colors and vivid scenes. It offers a humorous take on the story of Noah's Ark.
It is out on DVD in the U.S. and Canada by Shout! Factory. To celebrate the release of this film, here are several fun printable activities.