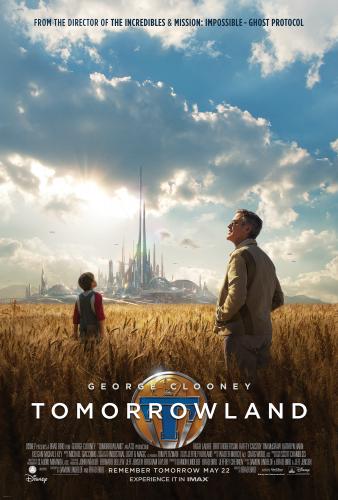 Im so excited about the upcoming Tomorrowland movie.  The film opens on May 22, which may seem a little far away. However, here is a brand new featurette to hold you over until the film opens!
Tomorrowland Featurette
About Tomorrowland
Disney's "Tomorrowland," promises to be an entertaining mystery adventure starring Academy Award® winner George Clooney.
Clooney plays former boy-genius, Frank, who is a jaded by disillusionment. Casey, played by Britt Robertson, is a bright teenager who joins forces with Frank. They embark on a danger-filled mission to unearth the secrets of an enigmatic place somewhere in time and space known only as "Tomorrowland."
The challenging adventures they face in Tomorrowland will change them forever.
The film also stars Hugh Laurie, David Nix, Raffey Cassidy, Tim McGraw, Kathryn Hahn, Keegan-Michael Key and Thomas Robinson. It is produced by Damon Lindelof, Brad Bird and Jeffrey Chernov and directed by Brad Bird, with John Walker, Bernard Bellew, Jeff Jensen and Brigham Taylor serving as executive producers.