To make a great first impression this school year, consider making this fun new teacher apple gift.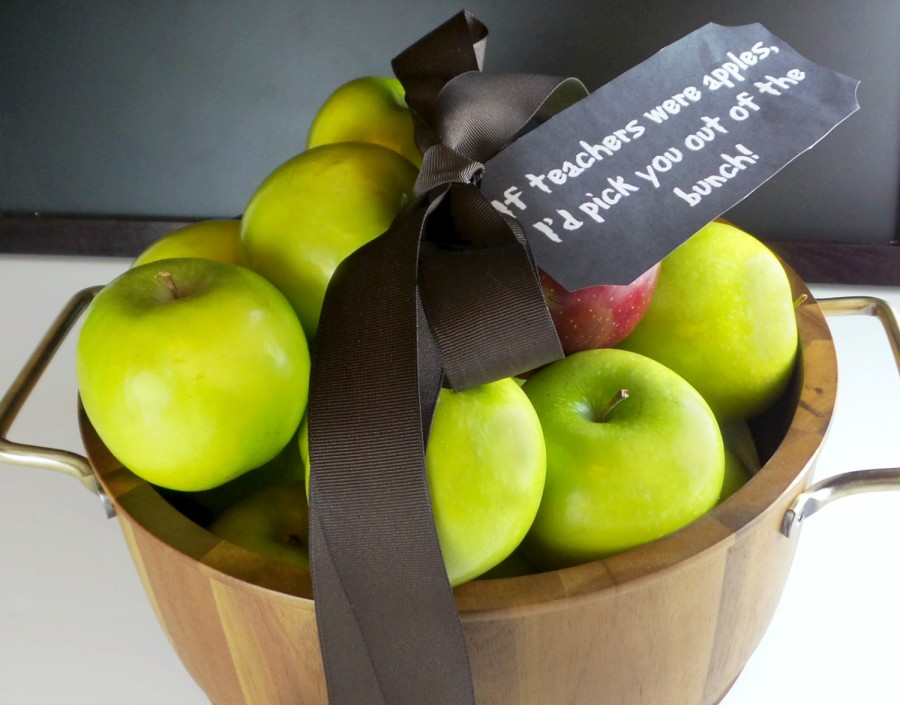 It is back to school time! During this time of year, I love to make teacher gifts. We love to show our appreciation for the teachers responsible for my daughter's education.
My daughter really enjoys giving her teachers special presents. This is especially true, when she helps put them together.
She helped me arrange this gift and had so much fun putting it together with me. She is so excited to give this apple gift to her new teacher.
It couldn't be easier to put this gift together. You only need a few supplies. For starters, you need something to hold all of the apples. I found this great wooden bowl that I thought would make a creative apple storage container. If you cant find a bowl, you could easily put the apples in a basket.
I then purchased two bags of green apples and a single red apple. Next, I tied a brown ribbon around the entire bowl of apples.
To complete the gift basket, I added a fun printable that looks like a chalkboard. It says: If teachers were apples, I'd pick you out of the bunch! Because of this cute phrase, I added a single red apple to stand out among the many green ones.
I love that this gift idea is suitable for a male or female teacher. Plus, I think everyone enjoys eating apples.
To access the printable, simply click on the image. You will be taken to the image's page. Just select it and print it out. Use scissors to cut out the printable. I taped the printable to the inside of the ribbon to hold it in place.
Teacher Gift Apple Basket Printable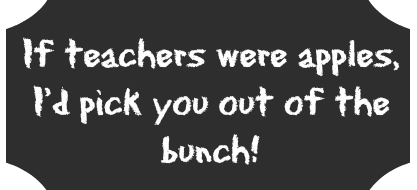 More Teacher Gift Ideas: