As a National Geographic Kids Insider, I received these items to facilitate this review. All thoughts and opinions are my own.
This summer, as you read with your children, consider the National Geographic Co-readers.
These books are designed to get your children interested in reading. They feature an entertaining format with simple text, engaging photographs and kid-friendly diagrams.
The co-reader books are designed for an adult to read one page and the child to read the corresponding page.
Each book also features bolded words that relate to the theme of each chapter.
These amazing resources were developed by National Geographic in consultation with literary education experts. Each book is designed to help foster your child's interest in reading.
To add more fun to this reading program, National Geographic Kids created Super Readers.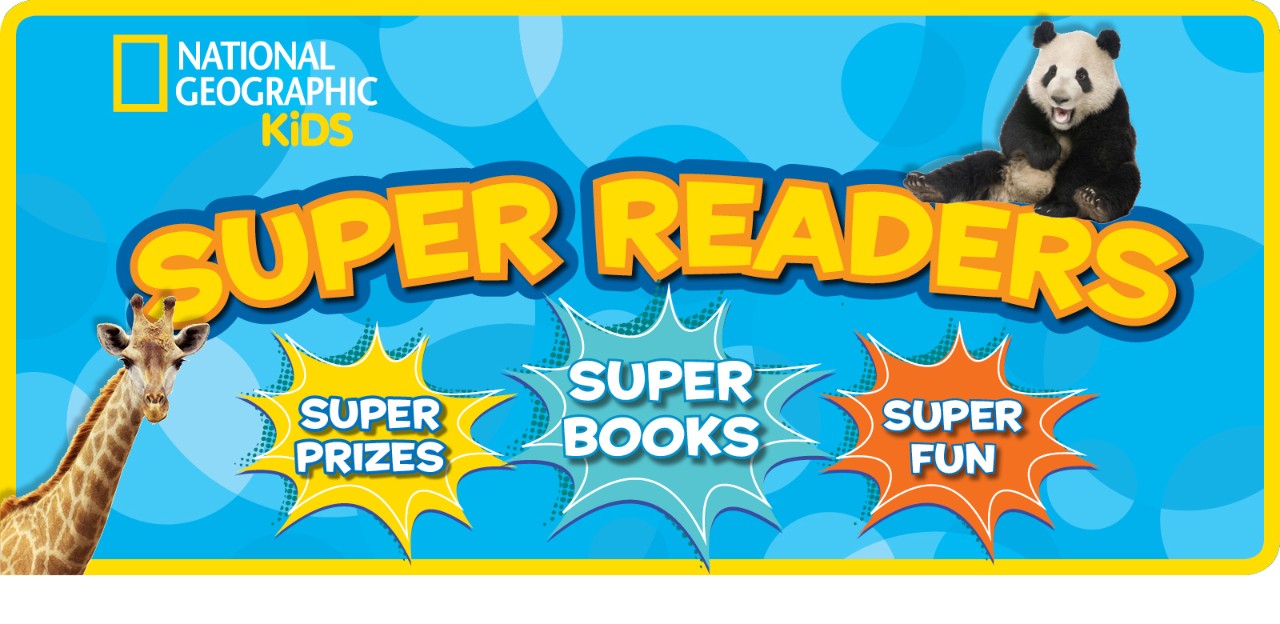 As your child reads each book, he/she can cross off its image on a poster that can be downloaded at National Geographic Kids. As you work through the books, you can download prizes to reward your child's efforts. On the site, you can also participate in online activities related to each book.
I received two level one books including Follow Me! and Day and Night.
Follow Me!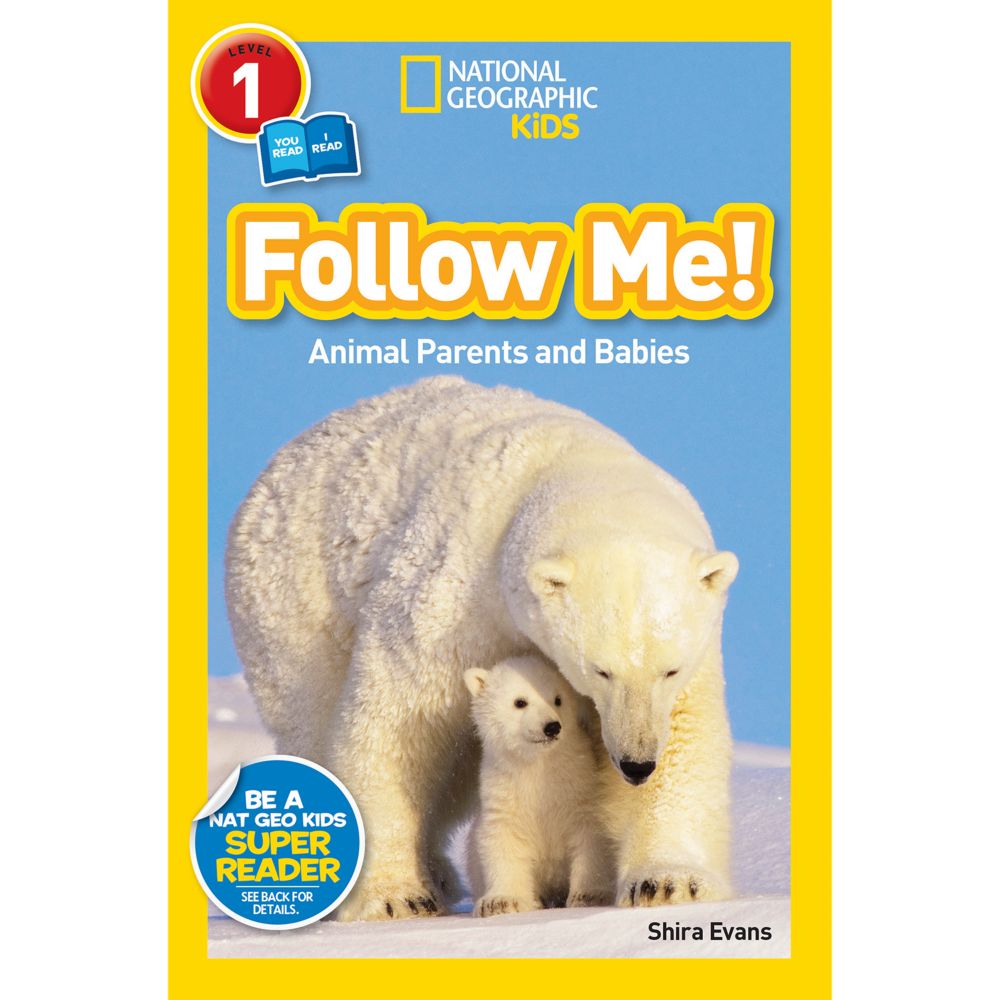 Follow Me! Animal Parents and Babies, by Shira Evans, is an adorable book. Together, you and your child can read all about animal parents and their young ones.
It also features great photographs, fun activities and amazing facts. As you turn the pages, you will learn how polar bears feed their children and so much more.
Day and Night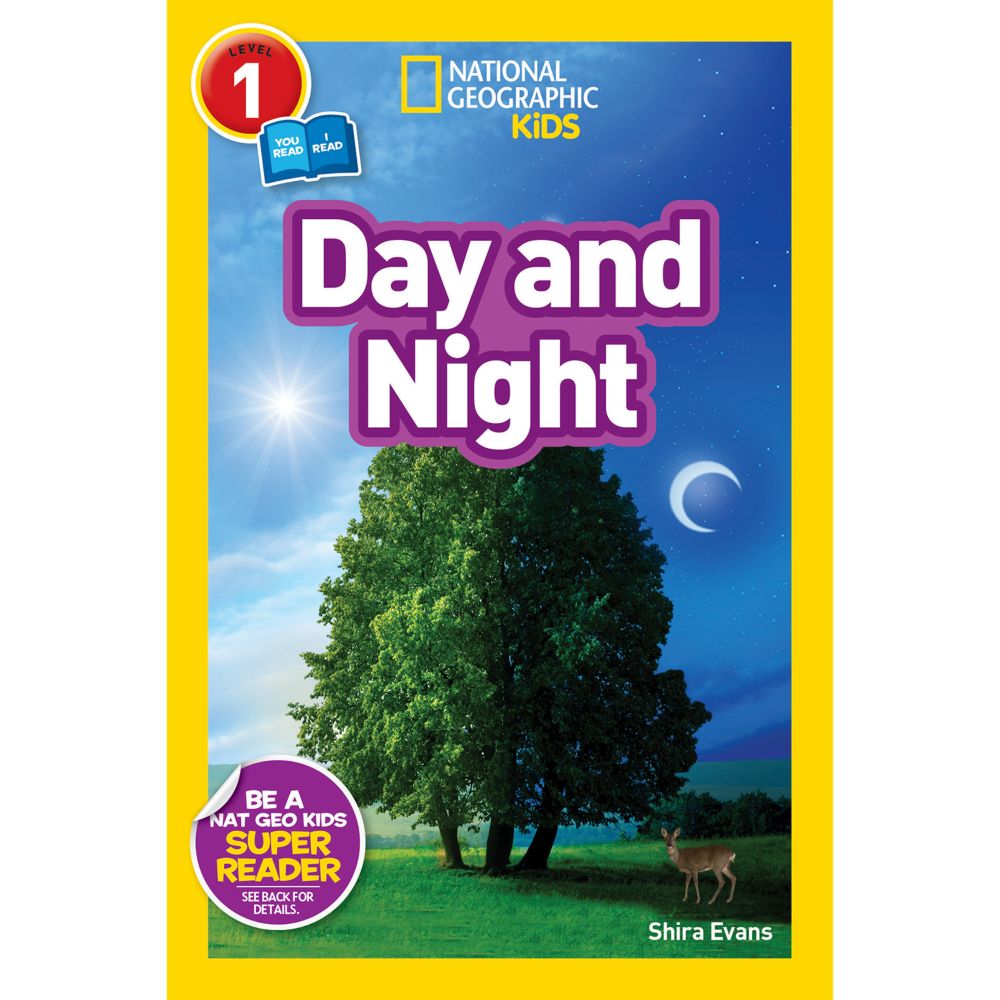 If you've ever wanted to know what happens at different periods of time in the natural environment, you should read Day and Night by Shira Evans.
As the sun rises, learn how wildlife and vegetation prepare for the day ahead. You will be amazed as everything changes when the sun sets.
My Thoughts
Since my daughter is in the beginning stages of reading, we are always looking for entertaining books. We really enjoyed spending time together learning about animals.
I love that these books feature educational information in an entertaining way. My daughter really enjoyed taking turns reading our respective pages.
We thought the activities were a lot of fun. We look forward to buying more of these books.