I received the National Geographic Kids Almanac to facilitate this review. All thoughts and opinions are my own.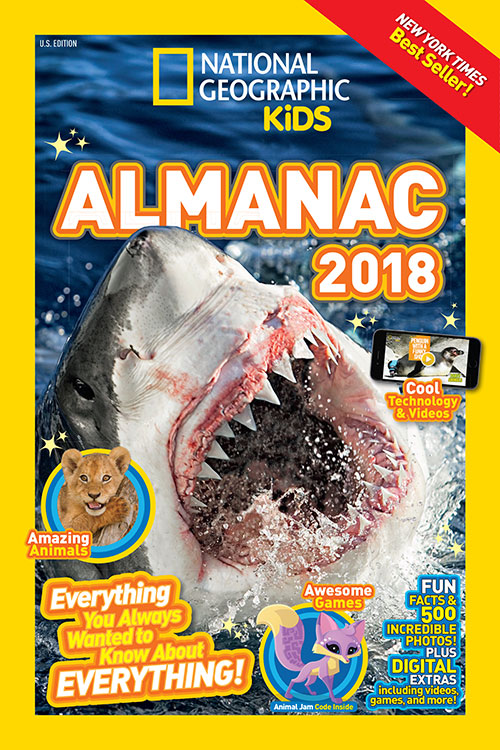 During the summer, most kids are focused on entertainment. As a result, the idea of encouraging them to do anything educational can seem a little bit daunting.
Thanks to National Geographic Kids, you can provide your children with a learning resource that is super fun!
The National Geographic Kids Almanac 2018 is a New York Times best seller with 350 pages full of interesting information. Not only are there more than 500 incredible photographs, there are maps, facts and other reference materials.
Your kids can learn all kinds of fascinating information about animals, science, nature, technology and so much more! This book features a very easy-to-read format and is fun for kids of all ages.
For the 2018 edition, there are several new features:
Your World 2018 chapter that includes things to do, places to see and ways to change the world.
18 Cool Things feature in every chapter.
Fun games, jokes, crafts and activities.
Chapters dedicated to engineering and technology, space and earth and life sciences.
Almanac Newsmaker Challenge to save the sharks.
All new weird but true facts.
My favorite part of the book is the Countries of the World section. It includes a list of 195 countries, general information and pictures of flags.
My daughter loves this almanac and enjoys reading it. She really loves the fun activities. So far, her favorite part of the book is the Howl-oween Pet Party section. It even features dog costume ideas and two pet-friendly treat recipes!
For more information, visit. National Geographic Kids.