I received My Little Pony Friendship Is Magic Fluttershy to facilitate this review. All thoughts and opinions are my own.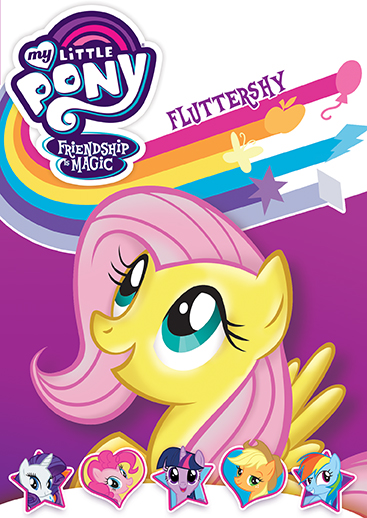 From Shout! Kids in collaboration with Hasbro Studios, your favorite ponies are back for more adventure and plenty of fun!
Did you know that each and every pony has her own very distinct personality? While all of the ponies are known for their outgoing personalities and adventurous attitudes, Fluttershy is a little different. Among the ponies, she is known for her caring heart and reserved demeanor. She is a great friend to everyone in Equestria.
Since this loveable pony is so recognizable, it is only fitting that she get featured in her very own DVD! If your kids love Fluttershy, they will enjoy watching these episodes that feature the kind pony!
Even though Fluttershy is the star, her friends, Rainbow Dash, Twilight Sparkle, Rarity, Pinkie Pie, Applejack and Angel the bunny also feature prominent roles in these episodes.
With every My Little Pony episode, you can expect themes of cooperation, friendship and teamwork! It is always so great to watch the ponies learn about working together to overcome challenges.
To add to the fun, your kids can participate in a fun sing-along that is included with the disc!
For more information about this DVD, visit Shout! Factory.