This shop has been compensated by Global Influence and its advertiser. All opinions are mine alone.
My five-year-old daughter loves to watch me put on makeup.
The other day, as I was putting on my foundation, she asked me why I wear makeup. This wasnt an easy question to answer.
I thought about it and thought about it some more.
Why do I wear makeup?
When I was younger, I wore it to cover up imperfections and acne.
Now that I'm an adult, I no longer have acne. Actually, my skin is looking pretty great!
This is a huge accomplishment for me because I have very sensitive skin. If I wear the wrong type of makeup, cleanser or lotion on my face, it breaks out and gets red and irritated.
When my doctor told me to try Dove Sensitive Skin Beauty Bar, it was a game changer. I was so happy to find a product that didn't make my face break out or feel irritated.
I love this beauty bar so much, that my entire family now uses it, even my daughter.
This is my beauty secret: you have to start with healthy skin.
My Dove Sensitive Skin Beauty Bar is my most important beauty tool. It keeps my family's skin in top condition.
I'm comfortable in my own skin. I want my daughter to feel the same way about herself. While there isnt anything wrong with wearing makeup…there also isn't anything wrong with not wearing it.
To prove my point, I took a photo with her and didn't wear any makeup.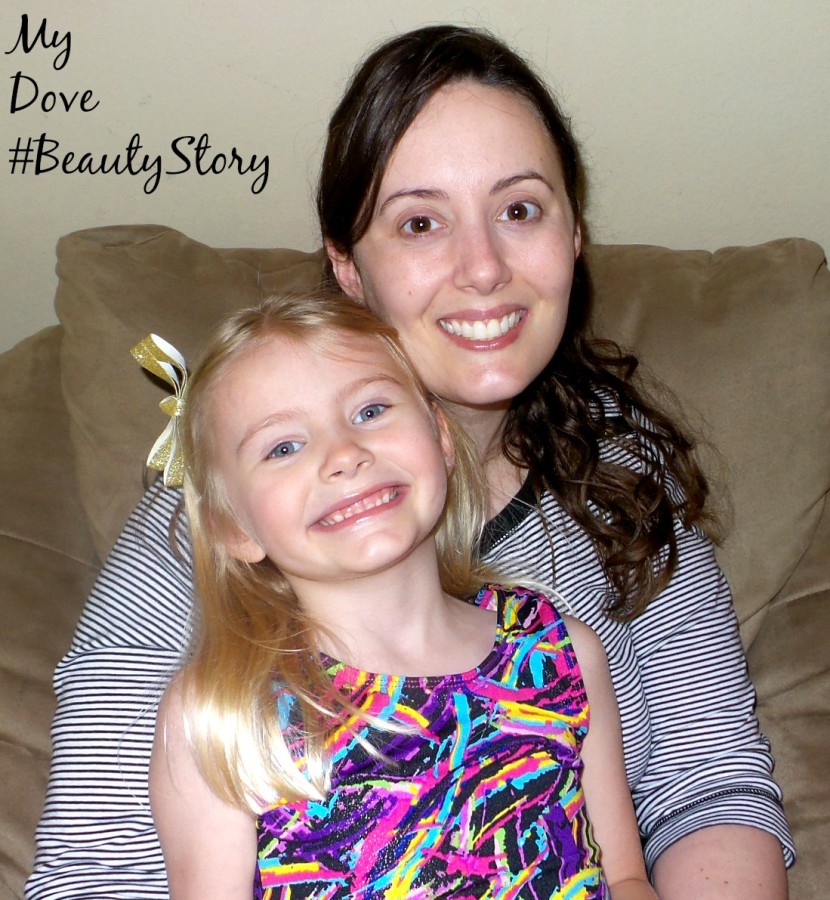 My #BeautyStory is simple: be comfortable in your own skin.
Since I shop at Walgreens, I was thrilled to find out that there is a beauty event going on during themonth of May. All you have to do is go to the beauty counter and ask for $2.00 Dove coupon. These coupons are valid through July 24, 2015. You can also ask for a free Dove sample (while supplies last)!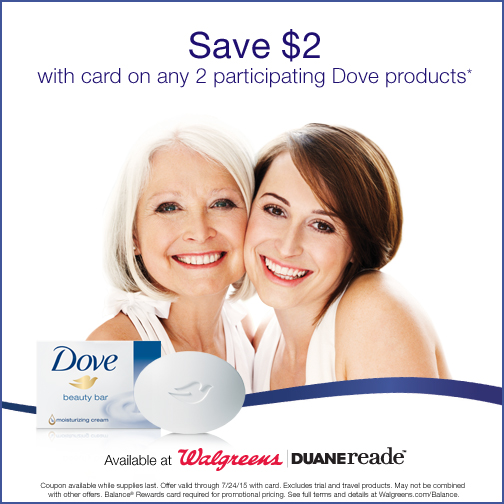 When you spend $15 on Dove products you will receive 3,000 Balance Rewards Points until May 30, 2015. You can use these savings at Walgreens and Duane Reade.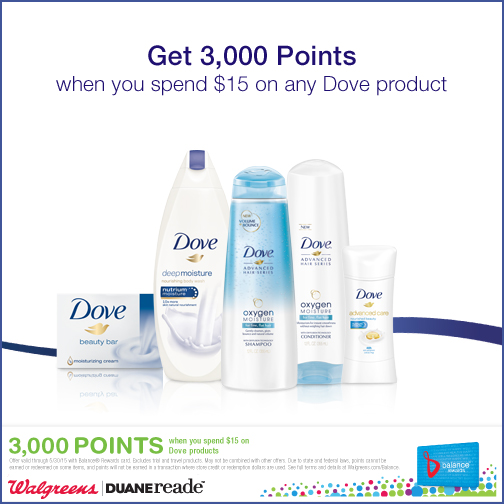 Check out this amazing story about a family of longtime Dove users!