My family is so excited about Disney's upcoming "Muppets Most Wanted" film. When this opens, we will all head out to the theater for a night of family fun! When watch a Muppets film, you can always count on a great adventure with a lot of laughs.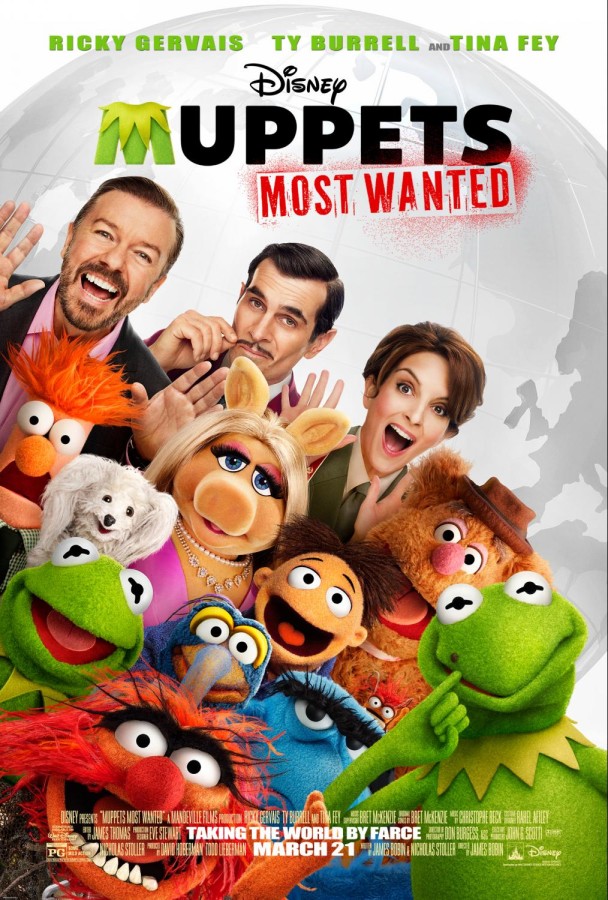 What could be more fun than a new Muppets movie? How about going on a global tour with the gang? During the upcoming film, the Muppets travel to grand theaters in some of Europe's most exlcusive locations including Berlin, Madrid, Dublin and London.
Mayhem follows the muppets on their overseas travels, as they are unknowingly caught up in the middle of an international crime caper headed by the world's number one criminal Constantine (who looks just like Kermit the Frog) and his dastardly sidekick Dominic.
The film stars Ricky Gervais as Dominic, Tina Fey as Nadya, a feisty prison guard and Ty Burrell as Interpol agent  Jean Pierre Napoleon.
Disney's "Muppets Most Wanted" is directed by James Bobin and produced by David Hoberman and Todd Lieberman. Bobin wrote the screenplay with Nicholas Stoller, who is also executive producer with John G. Scotti. This film features music from Academy Award®-winning songwriter Bret McKenzie.
"Muppets Most Wanted" hits theaters on March 21, 2014. Check out this hilarious clip.
Like The Muppets on Facebook: https://www.facebook.com/Muppets
Follow The Muppets on Twitter: https://twitter.com/muppetsstudio
Follow Miss Piggy on Twitter: @RealMissPiggy
Follow The Muppets on Tumblr: http://themuppets.tumblr.com
MUPPETS MOST WANTED opens in theaters on March 21, 2014!