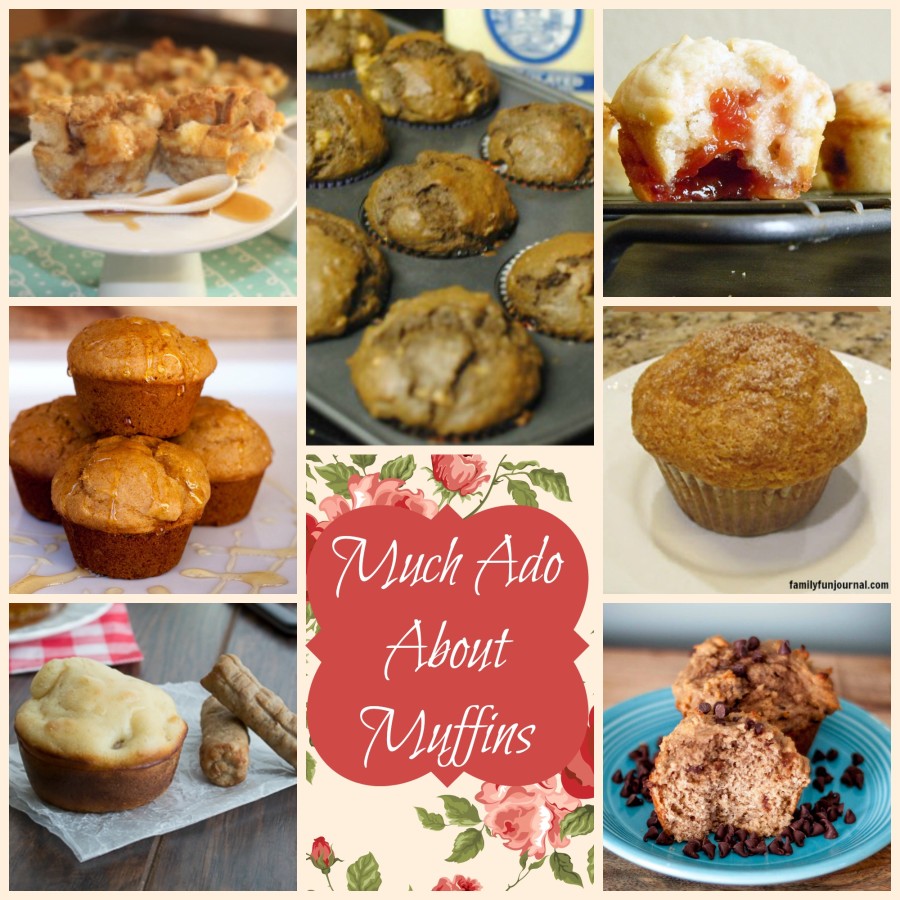 Who doesn't love delicious muffins? It's kind of like eating a cupcake for breakfast! Here is a great round up of recipes for amazing and innovative muffins. If you need a little muffin inspiration, look no further than this collection.
The french toast muffins from Love Will Share Food look so good. These amazing muffins are like bread pudding served with maple syrup. This looks like a breakfast winner!
The chocolate banana muffins from Kirsten Oliphant combine two of my favorite things: chocolate and bananas. I love the fact that this is a super kid-friendly breakfast muffin. You cant go wrong with chocolate and bananas.
The cherry swirled donut muffins from Mom's Test Kitchen are so fun. This baked muffin tastes like a cherry filled donut. Im sure it will be a hit with your family.
The peanut butter and honey muffins from Love Pasta Tool Belt wouldn't last very long in my house. We love peanut butter and honey. I've never had it in muffin form. I cannot wait to try this recipe.
The next recipe is from my site. It is for amazing low-fat pumpkin muffins. These yummy muffins are topped with cinnamon sugar. Trust me, you wont be able to eat just one.
The french toast maple sausage muffins from The First Year Blog are literally a complete breakfast in muffin form. They combine the textures and flavors of french toast and maple sausage. These would be ideal for those last-minute rushed breakfast mornings.
The healthy peanut butter banana muffins from Love Pasta Tool Belt look like a great way to start your morning. I love that this recipe calls for greek yogurt.
I hope you enjoy this muffin round up post. The next time you reach for the same old cereal box, think about trying something new for breakfast.
I don't know about you, but I'm so inspired by this post.  Im going to go and bake a batch of muffins right now.