I received this game to facilitate this review. All thoughts and opinons are my own.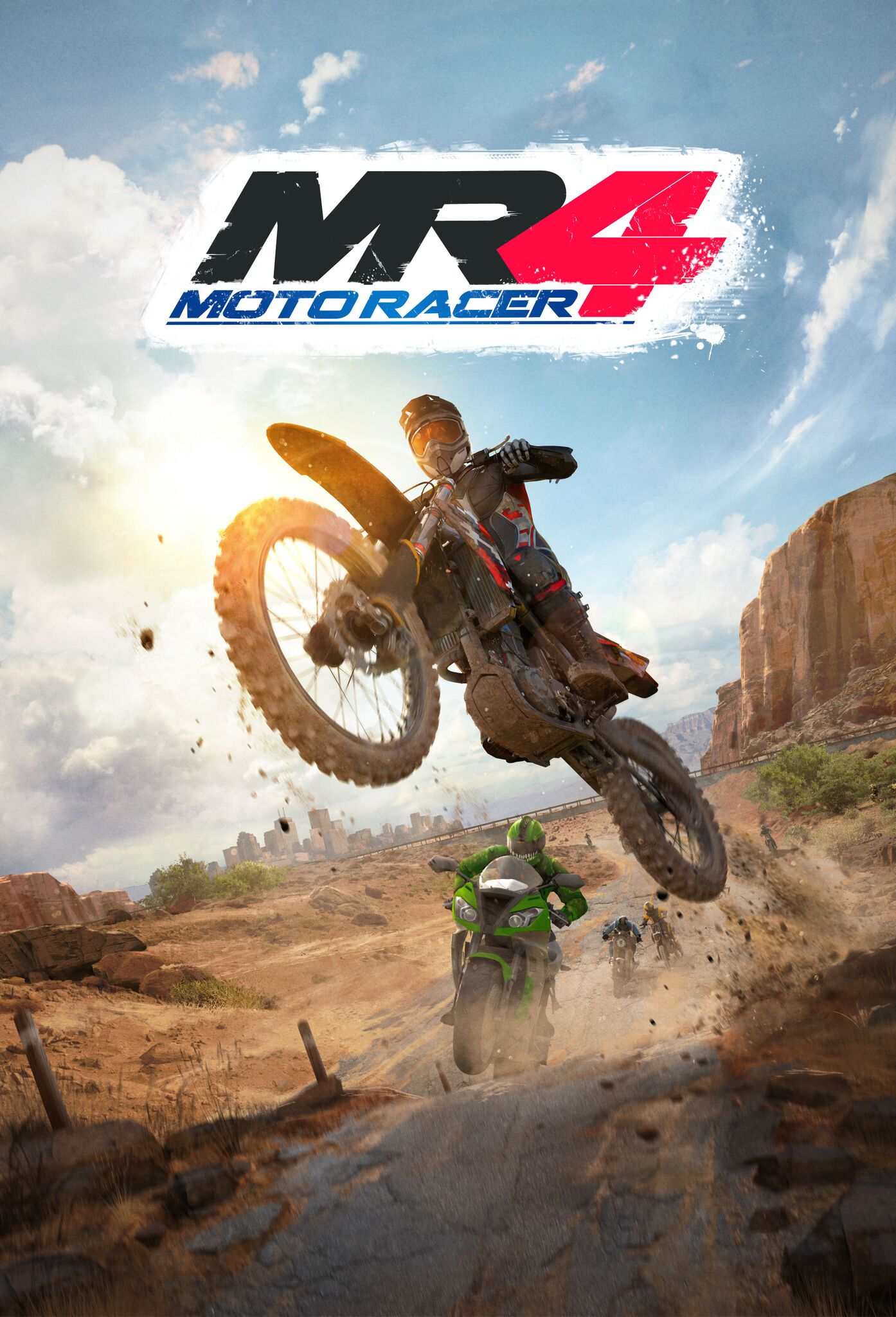 There is a new game available in the popular Moto Racer series. If you loved the previous trilogy, you will definitely enjoy playing Moto Racer 4! In partnership with Paul Cuisset and developed with Unreal Engine 4, Microids created a family-friendly game that is sure to become a new classic!
This game is a ton of fun. We downloaded it and spent several hours racing each other. Whether adults or kids were racing, everyone had a super great time!
Personally, I've never driven a motorcycle. So, I was excited to give this game a try and check out my motocross abilities!
The fun begins when you start the game. Each player gets to pick a character. As you progress through the game, you gain access to more advanced characters.
This game was challenging…but in a very good way. We preferred to play in split screen mode and took turns challenging each other. The courses range from slightly curved to downright twisted. Since we were playing with my daughter, I appreciated the fact that we could adjust for performance abilities.
While some racing games can get monotonous with the lack of variety, Moto Cross 4 offers plenty of challenging fun. The game includes 15 single and multiplayer modes. There are expected race options like time trial, single race and championship. However, there are also a numerous other racing options that keep the game exciting. From King of the Hill to Ghost Bike, rest assured, you will find a type of game play that suits your family.
As you begin the game, you will realize that this is very realistic. My husband has driven motorcycles and was surpsired by the authentic experience offered by the game. My 7-year-old daughter loved the game. She thought is was very exciting. I thought the game was very entertaining! We played several courses and loved each one. I also enjoyed performing stunts throughout each race track.
Each course immerses the players into unique environments. They are all surprisingly realistic. The scenery is amazing!
Moto Cross 4 is a great family game. It is available now for PS4 and Xbox One.
Moto Racer 4 Giveaway
Terms & Conditions
Family Fun Journal is hosting this giveaway on behalf of Moto Racer 4.
Facebook, Twitter, Instagram and Pinterest in no way sponsor or endorse this giveaway.
By clicking the green "I did this!" buttons you are confirming that you completed these entries and give Family Fun Journal permission to contact you via email and to announce your win.
Void where prohibited or restricted by law. Must be at least 18 years of age to enter.