I received Minnie's Happy Helpers to facilitate this review. All thoughts and opinions are my own.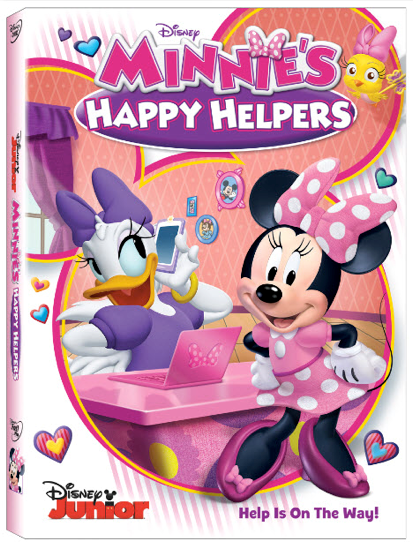 On July 25, bring home the fun with Minnie's Happy Helpers on DVD! Featuring everyone's favorite characters from the popular Disney Junior show, this DVD is sure to be a hit with your children!
Minnie and her friends love to help others. Whenever they find out about an odd job, they immediately jump to the task! From tiny tasks to great big jobs, they are always up for a challenge. With the help of their trusty Turn-Styler, they are easily equipped for any task!
Your children will love watching Minnie and her friends tackle all kinds of fun jobs. From babysitting an egg to planning the perfect luau, they are eager to provide assistance.
As a Mom, I love that these episodes encourage children to think about others. Also, the characters have to face challenges and overcome them. Finally, I appreciate that the episodes feature the themes of kindness and cooperation.
Minnie's Happy Helpers DVD Episode List:
Egg-Xasperating!
Happy Hula Helpers!
Tea Time Trouble!
Happy Birthday Helpers!
Bed, Breakfast and Bungled!
Gone Fishin'!
Here is a clip from Minnie's Happy Helpers:
Plus, enjoy fun activities based on the episodes featured in the DVD! Simply click on the image below to access the fantastic printables!