From Shout! Factory Kids, Maya The Bee Movie is a wholesome family film that emphasizes friendship, freedom and courage. It is recommended family entertainment by The Dove Foundation.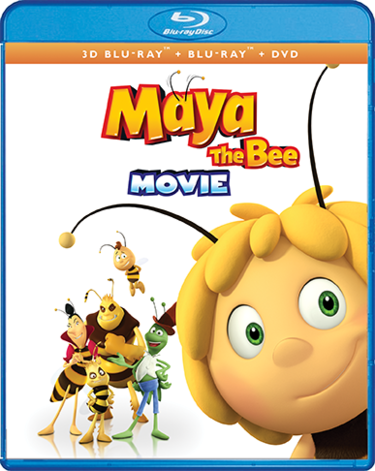 (I received a copy of this DVD to facilitate this review. All thoughts and my opinions are my own.)
Maya The Bee Movie is an adorable film that centers around a young girl. Maya, like most children, is very curious about the world.
She decides that she doesn't want to follow all of the rules of the hive. Instead, she wants to make decisions for herself.
Unlike Maya, all of the other bees don't trust other bugs. They especially distrust hornets. Maya wants to like everyone and makes friends with a wide variety of creatures.
Maya befriends Flip, a funny grasshopper who plays the violin. She also becomes friends Kurt the dung beetle and Sting, a young hornet.
When someone steels the queen's royal jelly, the bees immediately suspect the hornets of the crime. Unfortunately, they also think Maya is involved.
Maya and her new friends have to work together to find out the truth. Maya learns a lot about herself and life as she sets out on this remarkable journey.
The DVD also features bonuses including:
An interview with Maya
"Dancing With Bees" – An Exclusive Episode Of The Maya The Bee TV Series
Blooper Reel
Trailers
This film is based on a beloved German children's novel by Waldemar Bonsels that was published in 1912. It is also a comic book series and a popular animated series in Europe, Australia and Asia.
From Shout! Factory Kids, this film is available on DVD and two-disc Blu-Ray 3D Combo Pack on May 19, 2015.
This film is directed by Alexs Stadermann and produced by Studio 100 Media and Buzz Studios in association with Flying Bark Productions. Maya The Bee movie features the vocal talent of Coco Jack Gillies, Jacki Weaver, Miriam Margolyes, Richard Roxburgh, Noah Taylor, Kodi Smit-McPhee and  Justine Clarke.
Maya The Bee Movie Review
We really enjoyed watching this film as a family. The characters all have very entertaining personalities. We loved the bugs that Maya meets during the film. My personal favorite is Flip. I thought he was a great character.
This film is so neat because it offers a close up perspective on the tiny bug world. Everything is so adorable.
My daughter loved Maya and thought she was very brave. She really enjoyed watching the tiny Maya become a big hero.
The messaging featured in this film is very positive. Overall, it was a very enjoyable family film.
Maya The Bee Movie DVD Giveaway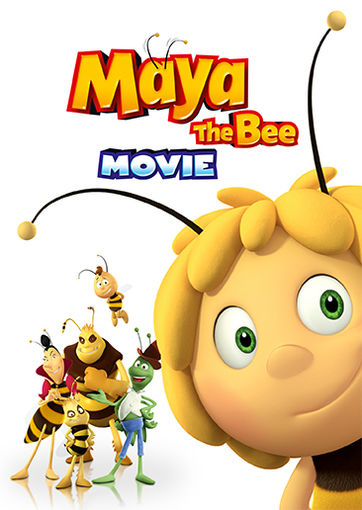 Thanks to Shout! Factory Kids, Im giving away Maya The Bee Movie on DVD. To enter, see the rafflecopter below.
a Rafflecopter giveaway

Terms & Conditions
Family Fun Journal is hosting this giveaway on behalf Shout! Factory Kids. Facebook, Twitter and Pinterest in no way sponsor or endorse this giveaway.
By clicking the green "I did this!" buttons you are confirming that you completed these entries and give Family Fun Journal permission to contact you via email and to announce your win.
Void where prohibited or restricted by law. Must be at least 18 years of age to enter.