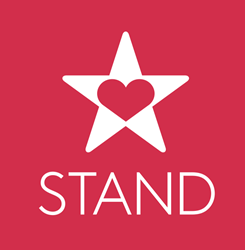 There's a new way to make contributions to your favorite charitable organizations. Instead of writing a check, you can use the new STAND mobile app to make a donation and encourage others to make contributions.
STAND was founded in 2014 by Eric Harr and Tony Daniel with the goal of creating a positive global impact.
You may be familiar with Harr's daughter, Vivienne, who started the Make A Stand movement to end child slavery. At the age of 8, Vivienne raised $100,000.
It was Vivienne's Make a Stand that served as an inspiration for the creation of the STAND mobile app.
"We start with a simple premise: people are good. Individuals give over $200 billion every year, and 95 percent of families contribute to charity. But the space is fragmented and inefficient," said Harr.
STAND will change the way individuals can donate to their favorite charities by streamlining the process and making it extremely accessible.
By utilizing modern technology, STAND will allow users to quickly and easily make a donation. The app allows people to instantly make a difference in the world through their mobile devices.
"We're out to crack the code on empathy on a global scale. We're more than a tech company. We're a passion-driven team building a purpose-driven technology," said Harr.
In addition to making monetary contributions to charities, STAND also serves as a social networking platform.
It is a photo-friendly app that enables users to discover and connect with other like-minded people who share the same values. You can build a community with individuals who support your charities and beliefs. It's a new way to connect and make a difference at the same time.
For more information about STAND, visit stand.tc.