I am a member of the Collective Bias® Social Fabric® Community. This shop has been compensated as part of a social shopper insights study for Collective Bias and their client. All thoughts, writings and opinions are my own.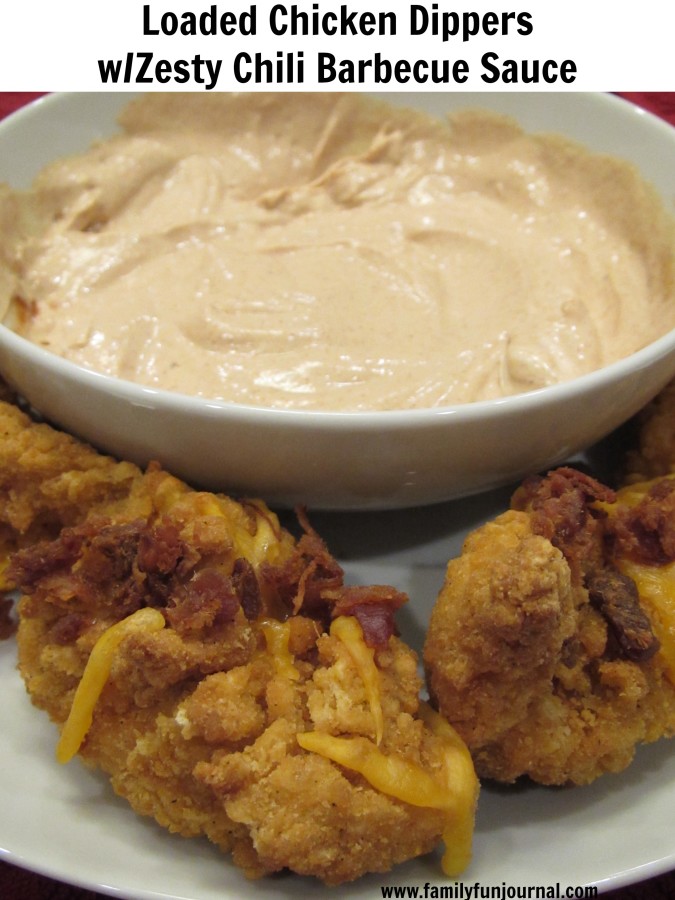 This is my daughter's first official year of school, well pre-kindergarten. As a busy mom, I know how hard it is to come up with meal ideas that my whole family will enjoy.
One thing I don't like doing is figuring out what to make for dinner every night. I prefer input from my family. Every morning, as I drive my daughter to school, I ask her what she wants for dinner. She gives me her suggestion and I figure out how to make it work that night.
When I pick her up from school, we head home and she loves to help me prepare her recommended meal. Not only does it add excitement to her day, but we also get to spend family time preparing our meal.
The other day when my daughter asked for chicken strips, I knew exactly what she had in mind. We always buy our chicken strips from Sam's Club. Specifically, we always buy Tyson chicken strips because they taste like restaurant quality.
When I was given the opportunity to feature a recipe with the fully cooked Tyson Crispy Chicken Strips, I couldn't pass it up. My family loves these chicken strips. As a mom, I really love them because they are really convenient. It doesn't get easier than taking the chicken out of the bag, putting it on a baking sheet and cooking them in the oven.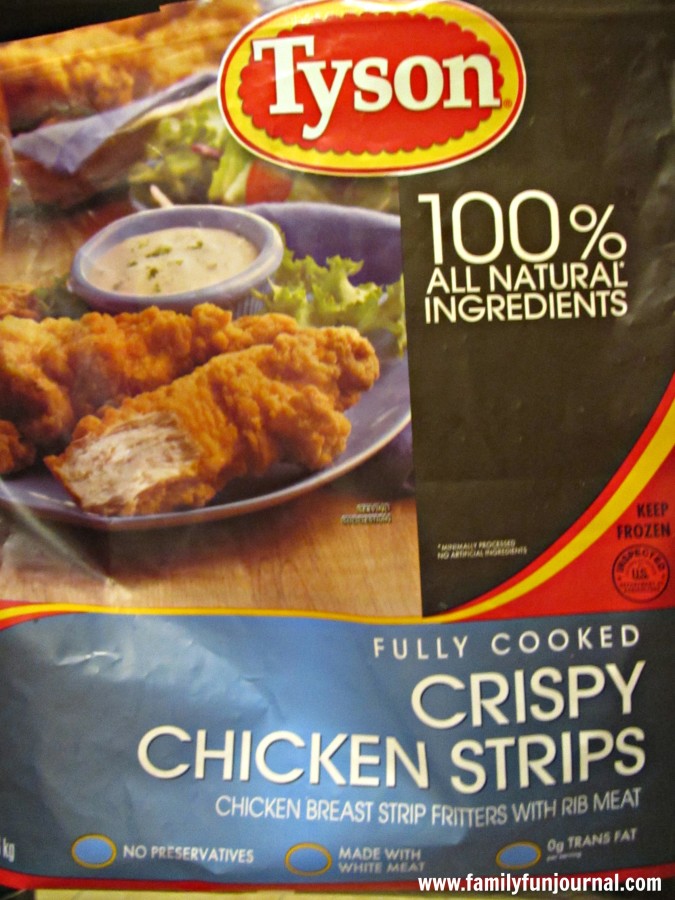 Not only does my family love chicken strips, we also love spicy food. Tone's Chili Powder is a great way to elevate the flavor of any food item. I love buying these items at Sam's Club because you get a lot of product for a very reasonable price.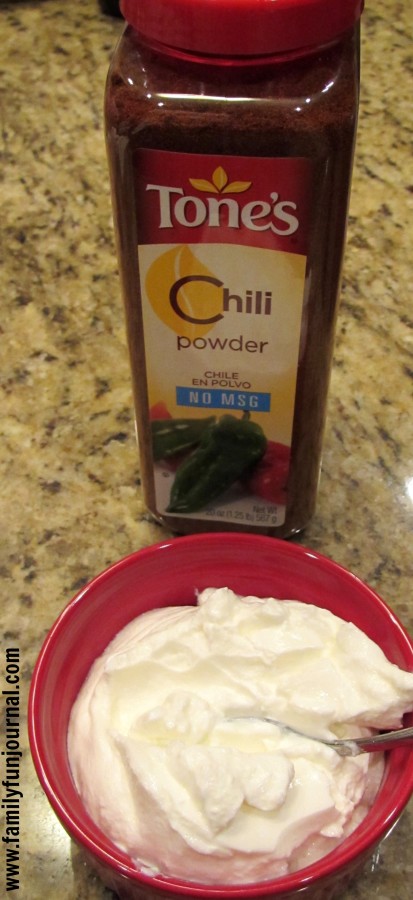 If you love loaded baked potato skins, you will really enjoy this recipe. This makes a great meal or snack. It is the perfect item to bring to a party or serve during a football game.
[print_this]
Loaded Chicken Dippers with Zesty Chili Barbecue Sauce Recipe
Loaded Chicken Dippers
-Cook Tyson Crispy Chicken Strips according to package instructions.
-Once cooked, top with cheddar cheese and bacon crumbles.
-Return to the oven for about 1 minute, or until cheese is melted.
Zesty Chili Barbecue Sauce
-1 cup sour cream
-1 tsp. Tone's chili powder
-¼ cup barbecue sauce
-Combine in a container. Refrigerate before serving.
P.S. The sour cream and chili powder mixed together are a great combination even without the barbecue sauce.
[/print_this]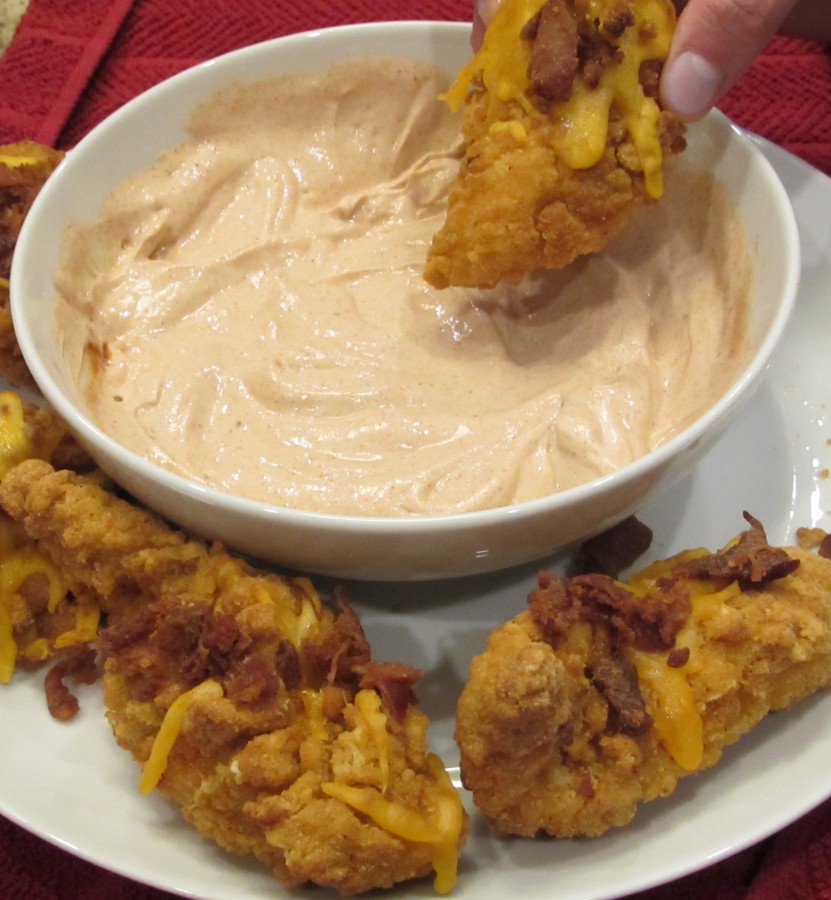 This meal was so easy to prepare and tasted great. My whole family loved it. To learn how to make other great family recipes, visit your local Sam's Club for the following upcoming demonstrations:
September 17:  Italian Style Fish & Pasta
September 19: Smoked Sausage Pasta OR Quick 'N' Easy Chicken Parmesan
September 24: Chicken Dippers
I love when Sam's Club holds food demonstrations. Not only do I learn something new, but my daughter loves to try all of the samples. It is a win-win for me.