I received Littlest Pet Shop Halloween Fest on DVD to facilitate this review. All thoughts and opinions are my own.
On Sept. 1, join the Littlest Pet Shop for Halloween fun. The Littlest Pet Shop Halloween Fest is full of spooky tales and hilarious adventures. From Shout! Factory in collaboration with Hasbro Studios, this DVD is perfect to get ready for October.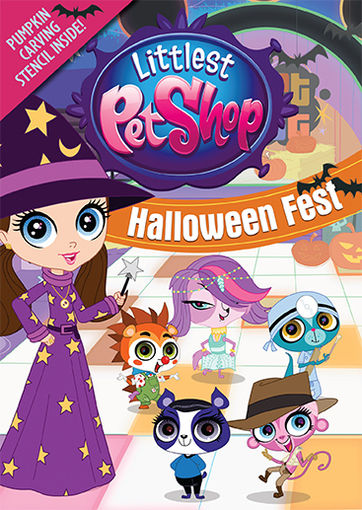 Blythe Baster and her friends are getting ready for Halloween. The gang investigates all kinds of spooky occurrences. They encounter werewolves, ghosts, aliens from outer space and even a mysterious jungle curse!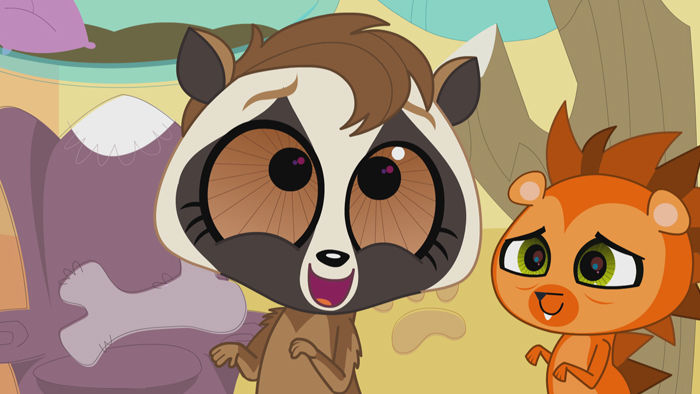 If you arent familiar with this series, let me give you a little background. The main character, Blythe Baxter loves to create amazing fashions. She also has a very special gift, she can talk to animals.
Her favorite pet friends, Zoe the spaniel, Pepper the skunk, Sunil the mongoose, Russell the hedgehog, Penny the panda, Vinnie the gecko and Minka the monkey.
Littlest Pet Shop Halloween Fest Episodes
Door-Jammed
Eight Arms To Hold You
Pawlm Reading
War Of The Weirds
The Very Littlest Pet Shop
The DVD also includes a super fun bonus sing-along. Also, for Halloween, it contains a pumpkin carving stencil.
We loved this DVD. Since we cant wait for Halloween, we really enjoyed watching the Littlest Pet Shop characters in these spooky adventures.
My daughter's favorite part of the DVD was when Russell, the hedgehog, goes with Blythe to a sleepover. She thought it was hilarious.
As always, my daughter loved the bonus sing-along on this DVD. It is always one of her favorite features.
Littlest Pet Shop Halloween Fest Giveaway
Terms & Conditions
Family Fun Journal is hosting this giveaway on behalf Shout! Factory Kids. Facebook, Twitter, Instagram and Pinterest in no way sponsor or endorse this giveaway.
By clicking the green "I did this!" buttons you are confirming that you completed these entries and give Family Fun Journal permission to contact you via email and to announce your win.
Void where prohibited or restricted by law. Must be at least 18 years of age to enter.