If you need a last minute kid-friendly Christmas gift, check out My Little Pony The Complete Series, which includes a collection of classic episodes.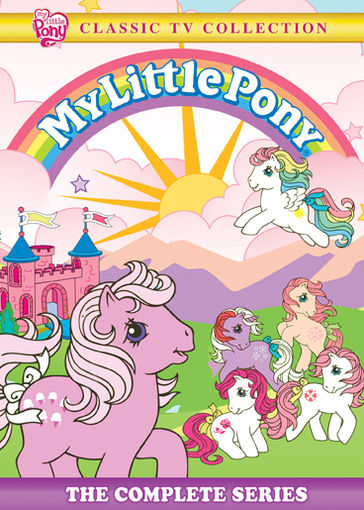 You will enjoy revisiting your own childhood memories as you watch classic My Little Pony episodes with your own children.
As a child, I was a huge My Little Pony fan. I was so thrilled to receive all of the classic episodes on DVD. Like me, my daughter also loves My Little Pony. She loves the toys and the cartoons.
As you can imagine, she really loved watching the episodes included in this set. I also enjoyed sharing my favorite childhood cartoons with my daughter. We had so much fun watching these colorful and upbeat episodes. This set is such a great value because it includes hours upon hours of viewing entertainment.
Not only is this DVD set full of classic, fun-filled My Little Pony episodes, it will provide hours of entertainment for your kids over the Christmas break.
All of the classic ponies are included on this set like Earth Ponies, Pegasus Ponies, Flutter Ponies, Sea Ponies, Baby Sea Ponies and Spike the Dragon. They are joined by their human friends Megan, Danny and Molly.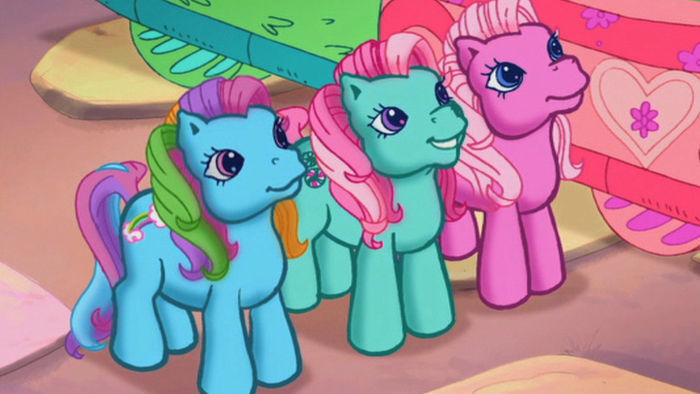 Everyone in Ponyland enjoys a life of games, songs and harmony with friendly allies like the Bushwoolies and Furbobs.
However, life isnt always perfect. There are some problems in Ponyland. The brave Little Ponies of Paradise Estate have to face witches, goblins, Stone Backs, Grundles and other adversaries.
This DVD pack includes all 65 classic episodes of My Little Pony. The episodes were in production from 1986-1987.
The four-disc pack has a 12 hour run time. The My Little Pony Complete Series classic collection DVD is from Shout! Factory.
Disclaimer: I received My Little Pony The Complete Series to facilitate this review. All thoughts and opinions are my own.