It's the first week of school for us. I cannot believe it is already here. Summer went by way too fast.
If you're like me, you could probably use a quick pick me up right about now. After all, it isn't easy to get up at the crack of dawn on those early school mornings.
How about a fun party? I'm always happy to join a fun event.
So, without further ado, welcome to this week's edition of Life of the Party!!!!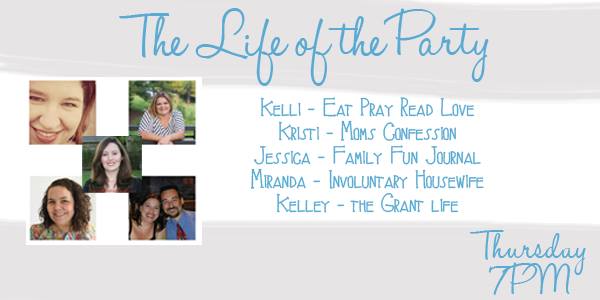 Life of the Party is great online event that allows you to show off your projects, creations, crafts and recipes.
I'm so happy you've decided to join us this week! I enjoy checking our your amazing link ups.
As a bonus, each week, the hosts and I choose our favorite posts to feature on our own sites. Check back next week to see if you've been featured!
This week, I'm featuring my favorite salad recipes. I had so much fun reading all of the salad related posts.
It is easy to participate in this fun online event. All you have to do is link up your favorite post. While you're here, check out other posts that interest you. It is a great way to get to know other bloggers.
Thanks so much for joining us! I cannot wait to see what you've created!