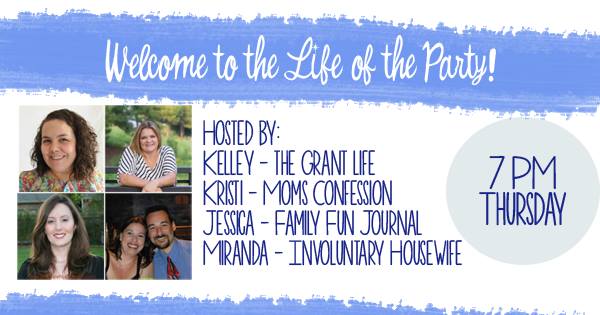 Welcome to this edition of Life of the Party! I hope you can join us by linking up one of your favorite posts.
This party is so much fun. Not only can you get inspired by the projects others have linked up, you get a chance to receive extra recognition for your creations.
Each week, one of the hosts may feature one of your projects on her site. If you are featured, your featured post will receive extra attention resulting in more traffic to your site!
It is so easy to link up. Just add the URL of your chosen post to the linky below. Thanks so much for joining us and welcome to the party!