Welcome to Life of the Party! A fun link up that allows you to share your favorite post. It is also a great way to meet other bloggers.
When you link up your posts, one of the hosts may feature it on her site! It is a great way to get extra traffic and visibility.
If you don't have a recent post that you want to feature, feel free to link up a popular one from your archives. We'd love to see your stuff!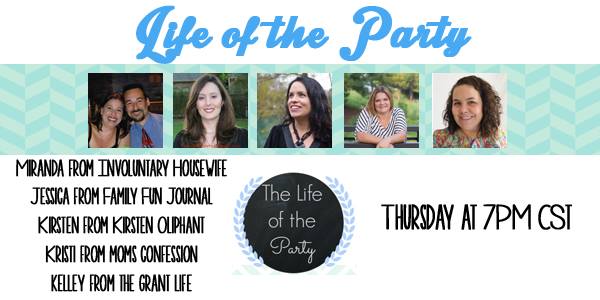 Feel free to link up recipes, DIY projects, crafts or anything else you think would be a great addition to this party!