Are you ready to party? Welcome to Life of the Party Link Up!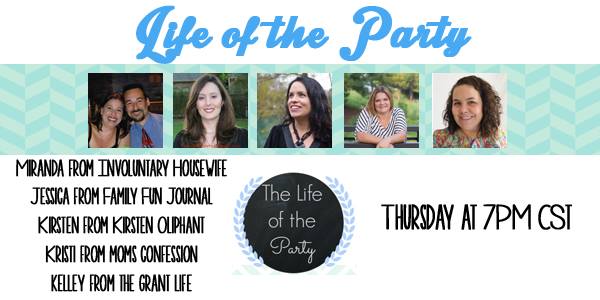 We have a great time checking out each other's latest and greatest posts. To join us, just add the information about the post you want to share. But, wait, don't stop there. Take the time to visit some of the other participants. It is a great way to get to know other bloggers.
Each week, the hosts feature our favorite projects. We'd love the opportunity to show off your best creations!
So, join us every Thursday night at 7 p.m. central for a fun link up party!