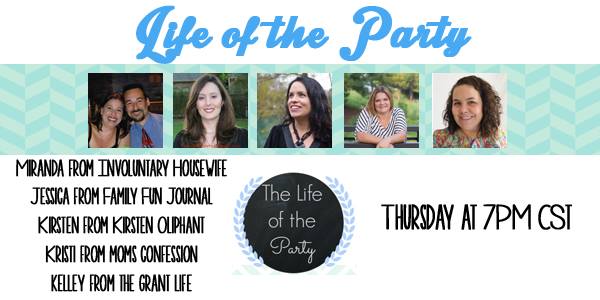 Here's another chance to show off your latest and greatest creations and meet new people!
It's that time of week again. I'm co-hosting Life of the Party with Kelley Grant, over at The Grant Life.
This link up is an online party every Thursday at 7 p.m. central. It is a great opportunity to share your latest creations. If you want to feature something amazing you did this week, link up.
All you have to do is link up your favorite post of the week. Once you link up, you can stop by the sites of the other participants. It is a great way to make new friends.
Also, one of the hosts might feature your content. I encourage you to join us. I'm linking up too!