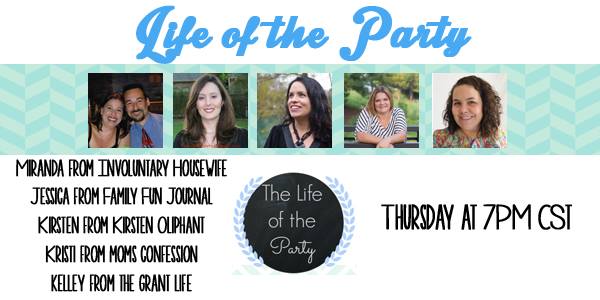 It's that time of week! It's not quite the weekend, but we're almost there! So, why not have a little fun during this last week night? Welcome to Life of the Party, a fun link up where you can show off your best projects and creations.
To join the party, link up your favorite post of the week. Once you link up, you can stop by the sites of the other participants.
Here are my favorite link ups from last week, I'll give you a hint: they all feature chocolate and mint! Check out these delicious dessert ideas from a few of the partiers from last week.
I encourage you to link up. Not only will you get to meet new people, one of the hosts might feature your content. I encourage you to join us every Thursday night at 7 p.m. central.