As a LeapFrog Mom Ambassador, I receive products, promotional items and educational material to use and share as I see fit. However, any opinions expressed by me are honest and reflect my actual experience. 
As a Mom, I want my daughter to enjoy the learning process. Since Courtney is in Kindergarten, she is constantly working on her letter and word building skills.
For this reason, I was thrilled to learn that LeapFrog makes an amazing educational toy called the Word Whammer. It is geared to ages 4-6.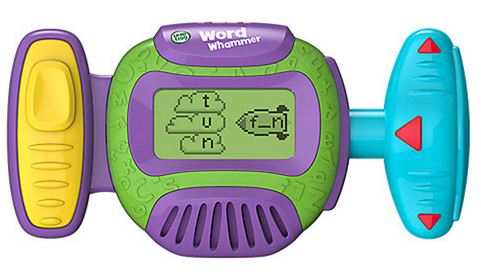 Not only can children work on their word building skills, they can have fun in the process!
Our Word Whammer Favorite Features:
Work on word building skills in a fun way by identifying letters and words.
Spin, tap and twist while playing games and learning letters.
Match upper and lower case letters.
Spell more than 100 words while blasting a rocket into letters.
Hear letter sounds by twisting the handle.
With three games and five learning levels, The Word Whammer auto adjusts to accommodate your child.
I have to point out and reiterate my very favorite feature. The Word Whammer keeps a child challenged. My daughter doesnt get bored playing with this device. As she plays it, the Word Whammer automatically adapts to her level of learning. I think this is a phenomenal feature.
Since we received this toy, my daughter plays with it all of the time. She loves the games and interacting with the Word Whammer.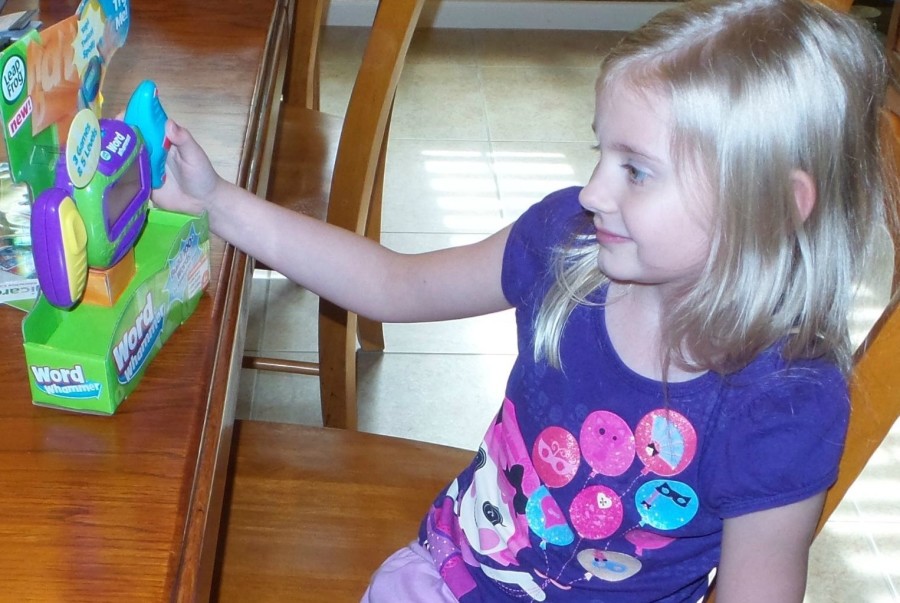 As a Mom, Im thrilled that she enjoys learning with the Word Whammer. I also appreciate the small size. We can easily stow it in a bag, my purse or a backpack for trips in the car.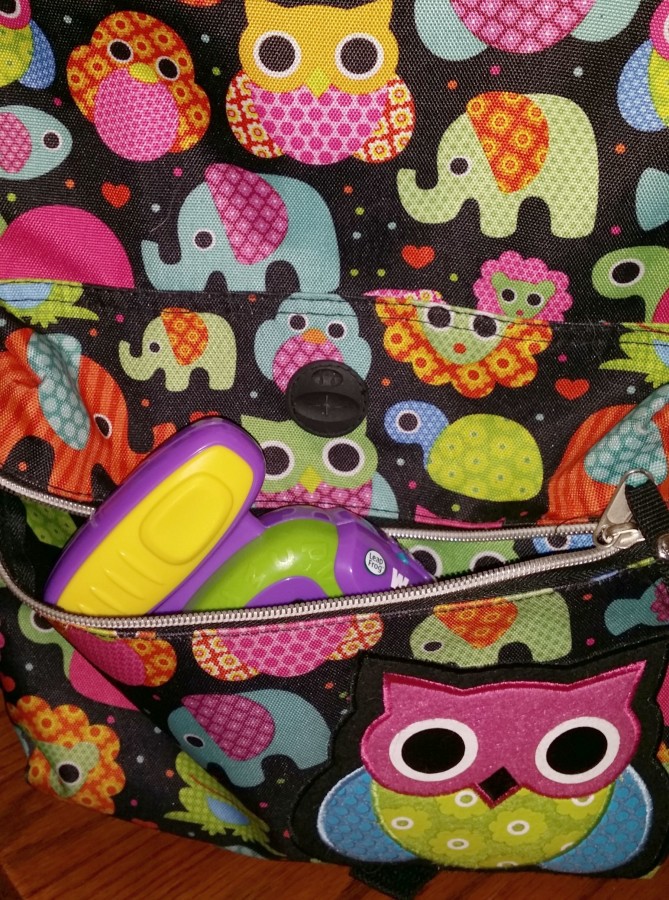 During our last road trip, she used it in the backseat. I love that she spent hours working on her word building skills during a long car ride.
For more information about the Word Whammer, visit LeapFrog.