For a fun Mardi Gras themed treat, check out this king cake inspired coffee recipe!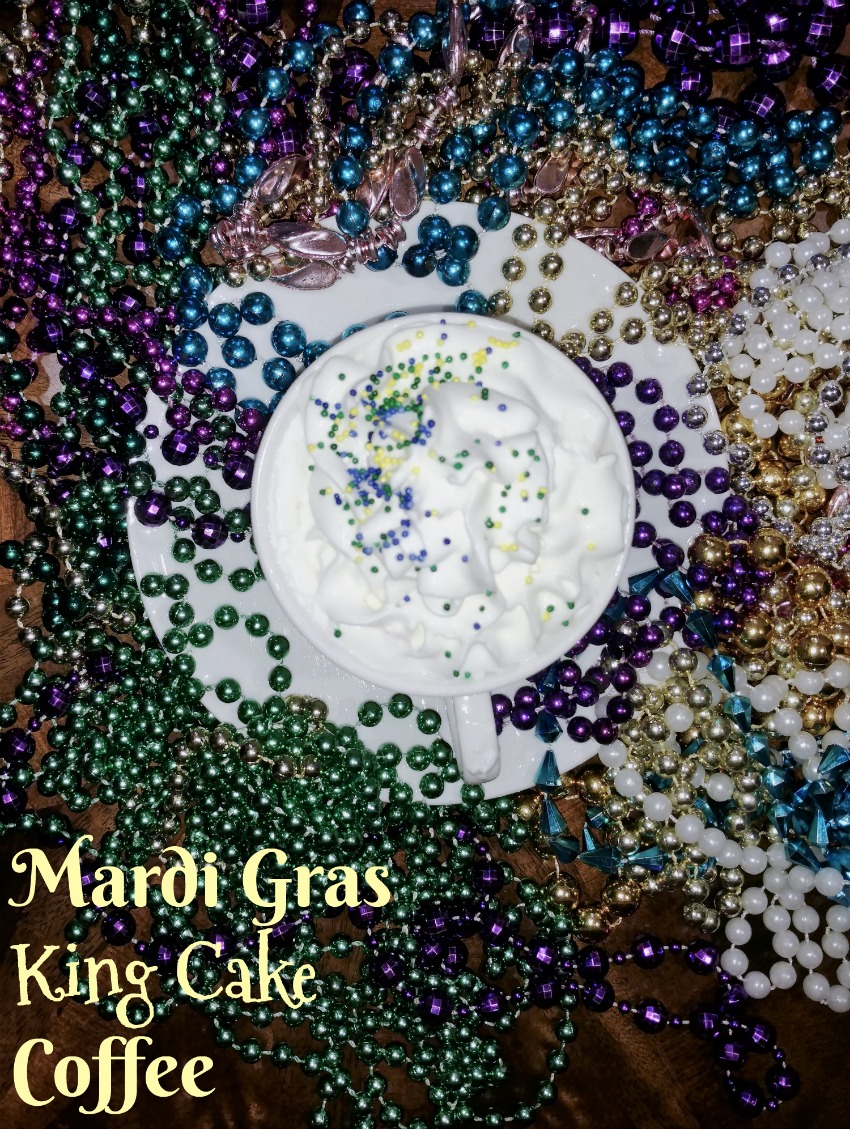 It is almost Mardi Gras time. What better way to celebrate than with a fun treat? Since I love coffee, I decided to create a king cake inspired coffee.
In case you've haven't tried it, king cake is a special Mardi Gras dessert. It usually resembles a giant donut. To me, it tastes kind of like a big cinnamon roll that is covered in frosting.
Usually, every king cake features a tiny plastic baby. It is super exciting if you are the one who happens to get the baby inside your piece of cake!
To be an truly authentic king cake, the dessert is usually topped with purple, yellow and green sprinkles.
Not only did I replicate the flavor of a king cake with this coffee, but I also added the appropriate sprinkles on top!
This coffee tastes like king cake. It features the flavors of brown sugar, cinnamon and vanilla. When you top it with whipped cream, you create a super fun dessert beverage!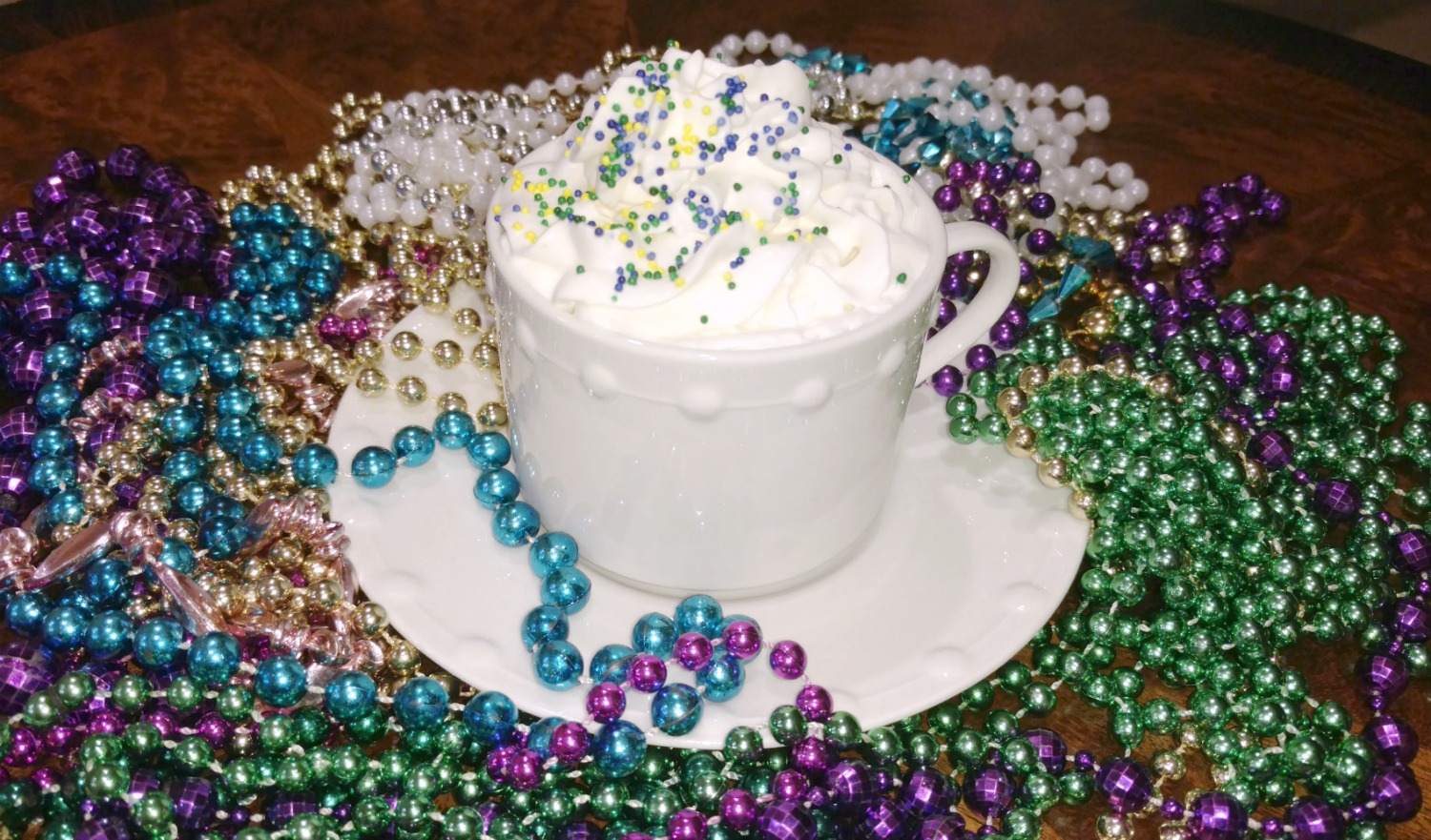 King Cake Coffee
King Cake Coffee
Ingredients
1 cup of hot black coffee
2 Tbsp. half and half (or the creamer of your choice)
2 tsp. brown sugar
1 drop of vanilla extract
1 pinch of cinnamon
Whipped cream
Sprinkles
Instructions
Add all of the ingredients to the cup of coffee.
Stir to combine.
Top with whipped cream and sprinkles.