#KIDZBOP31 #review I received KIDZ BOP 31 to facilitate this review. All thoughts and opinions are my own.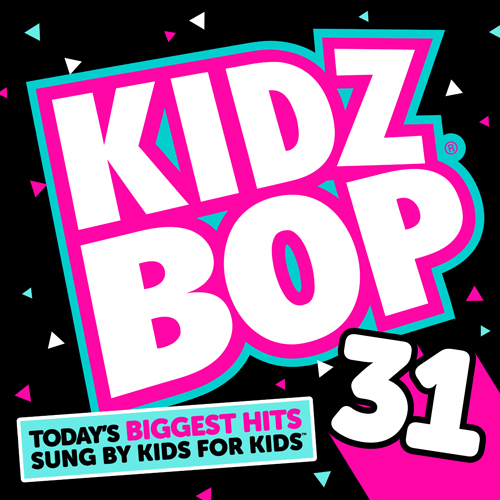 It is almost time for the first 2016 release from the KIDZ BOP Kids. On Jan. 15, 2016, you can purchase the much anticipated KIDZ BOP 31 CD.
We love KIDZ BOP and were really excited to receive the newest edition. Not only does this CD feature popular songs, they are performed by really talented kids.
I think most kids will enjoy listening to music performed by other children. As a parent, I love that all KIDZ BOP CDs feature kid-friendly versions of songs, meaning that the lyrics are age appropriate.
KIDZ BOP is considered the number one music brand for kids. They have sold more than 15 million albums! Also, for five consecutive years, Billboard magazine has named the group the "#1 Kids' Artist" in the U.S.
In my family, we usually listen to KIDZ BOP in the car. It is a fun way to enjoy listening to music as a family. Plus, KIDZ BOP makes long car rides fun for my daughter.
Since we just finished listening to a KIDZ BOP Christmas CD, we couldn't wait to check out the newest edition.
We love this CD. It is so much fun. It features a ton of super, very recent, popular songs. I'm sure you will recognize the songs included on this CD.
KIDZ BOP 31 Song List
What Do You Mean?
Stitches
Wildest Dreams
Drag Me Down
Hotline Bling
Same Old Love
Ex's And Oh's
Sorry

Confident

Like I'm Gonna Lose You
Renegades
Here
On My Mind
Downtown
Hello
Here is a video featuring a behind the scenes look at KIDZ BOP 31.
For more information about KIDZ BOP, visit www.kidzbop.com.