#KIDZBOP30 #review I received KIDZ BOP 30 to facilitate this review. All thoughts and opinions are my own.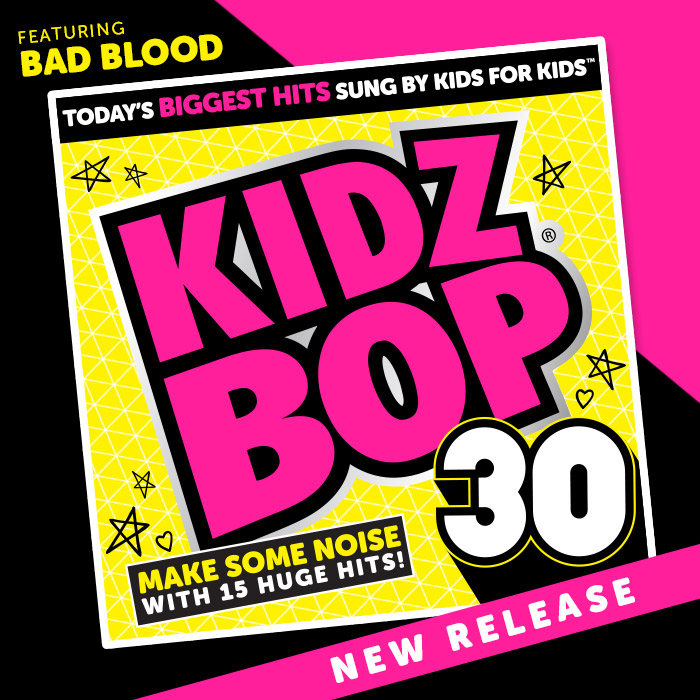 After much anticipation, the release of KIDZ BOP 30 is almost here. Starting tomorrow, Oct. 16, you can buy the latest CD from everyone's favorite kid band.
If you read this site, you know that everyone in my family loves KIDZ BOP music.
I listen to KIDZ BOP for two reasons. First, the songs are kid-friendly versions of popular hits. Second, my daughter loves listening to songs performed by other kids. So, it is a win-win for my family.
I really, really appreciate that this is parent-friendly music for kids. I love that the KIDZ BOP Kids perform popular songs that parents and kids can enjoy together.
So, we were so excited to receive KIDZ BOP 30. Like all of the other CDs, it is full of a great selection of music.
KIDZ BOP 30 Song List
Bad Blood
Hey Mama
Cheerleader
Worth It
Fight Song
Where Are U Now
Somebody
Lean On
Uma Thurman
You Know You Like It
Photograph
I Don't Like It, I Love It
Elastic Heart
Watch Me
Make Some Noise!
I can hardly believe that kids perform these songs. They sound amazing.
Whenever we go out in the car, even as a family, we listen to KIDZ BOP 30. We have so much fun singing along with the new CD.
As you can imagine, my daughter loves the KIDZ BOP Kids. She recently discovered the KIDZ BOP YouTube channel and has enjoyed watching the music videos. Her new favorite activity is to sing and dance along with the music videos.
Since these CDs are full of the latest popular songs, I love that I can buy one disc to hear all of my favorites.
For more information about KIDZ BOP, visit their Web site at www.kidzbop.com.