#kidzbop27
What is chock full of kid-friendly fun and debuted at the top of the Billboard Top 200 chart? The answer:  KIDZ BOP 27!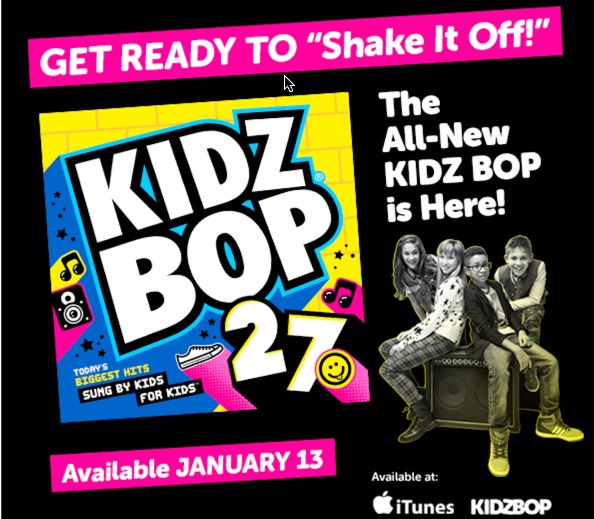 KIDZ BOP is the number one music brand for children. The music is based on today's most popular songs with one big change….everything is performed by kids!
My daughter loves to dance. She also enjoys listening to music. I have to tell you, I was thoroughly surprised by her reaction to this CD.
Sure, I expected her to like the dance worthy songs. However, she was unbelievably excited to hear popular songs performed by other kids.
We first played the CD on our way to school. Usually, she dozes in the car during the early morning hours. However, today, she sang and danced the entire way. Since we only made it through a few songs, I was given strict instructions to save the rest until after school.
Seriously, I had no idea she would love KIDZ BOP so much.
Since then, she has rocked out to the CD a couple of times. She just loves it. She danced and sang in the car and at home. It is her new favorite CD.
As a Mom, I also enjoyed listening to the music. All of the songs are upbeat and entertaining. You can't help but get into a good mood just hearing this super energetic music.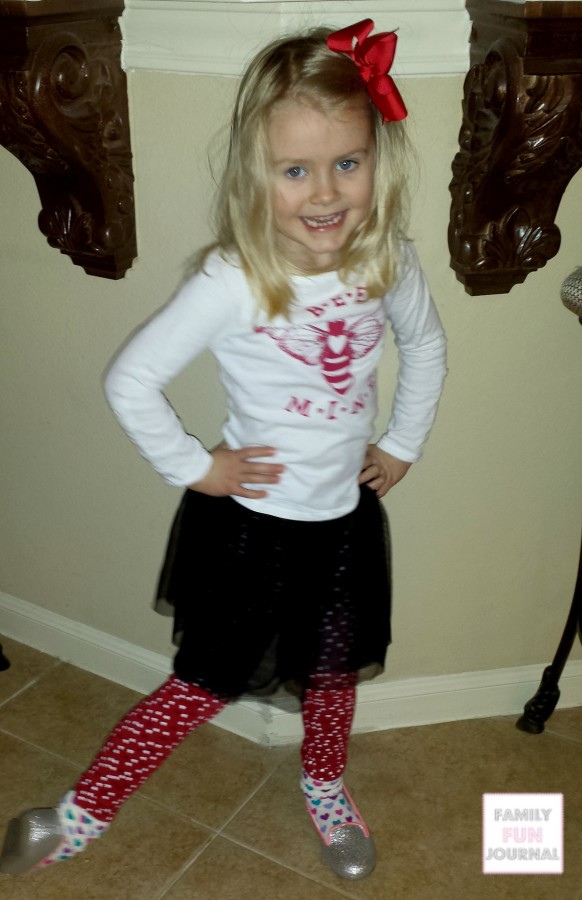 Songs included on the KIDZ BOP 27 CD
Shake It Off
All About That Bass
Fancy
Boom Clap
Rude
Problem
Am I Wrong
Maps
Really Don't Care
Latch
Break Free
Cool Kids
Shower
Rather Be
Say Something (a live recording from the KIDZ Bop KIDS Dream Big, Sing Loud Tour)
KIDZ BOP Make Some Noise Tour
KIDZ BOP is going on tour! The all new "Make Some Noise" tour will feature a high energy show that is sure to be a fun family event! This year, the tour will visit 40 cities. To find tour dates and locations, visit KIDZBOP.com/tour.
For more information visit KIDZBOP.com.
Disclosure: I received a copy of KIDZ BOP 27 to facilitate this review. All thoughts and opinions are my own.