I received a copy of this DVD to facilitate this review. All thoughts and opinions are my own.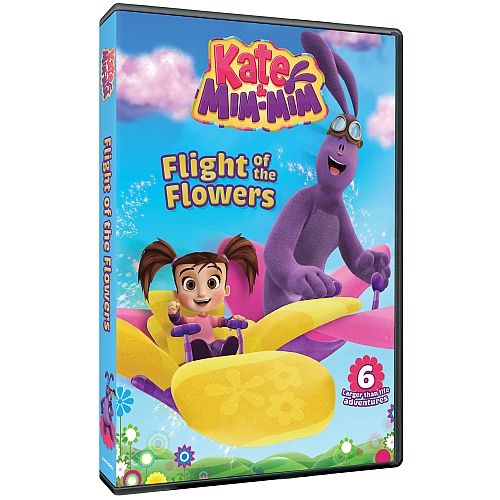 Kate & Mim-Mim fans will be thrilled to learn of the all new DVD, Flight of the Flowers.
This DVD features six tales that will inspire your children to get ready for spring and warmer weather.
Kate & Mim-Mim Flight of the Flowers Episodes
Flight of the Flowers
The Need for Seed
Butterfly Flowers
Small Wonders
Babysitting Squoosh
Bunch O'Boomers
Kate & Mim-Mim is inspired by a real little girl. This series centers on five-year-old Kate and her toy rabbit Mim-Mim.
Together, they travel to the fantasy world of Mimiloo. This unique world has an unexpected impact on Mim-Mim, who comes alive as a larger-than-life playmate.
In each tale, you will see Kate and Mim-Mim have all kinds of fun adventures with their adorable friends. These journeys all relate back to a puzzling problem Kate has experienced in her real world.
This series centers around themes of friendship and problem solving. It encourages children to use their imaginations and fosters creativity.
My daughter loves watching Kate and Mim-Mim. From the bright colors, to cute characters, she enjoys watching their entertaining adventures.
Here is a clip from Kate and Mim-Mim Flight of the Flowers:

For more information, visit Kate and Mim-Mim.